U-Haul sponsored, participated in and even hosted the American Cancer Society's 38th annual Climb to Conquer Cancer on Feb. 27.
Despite these challenging times, the fight against cancer does not subside.
"This pandemic has been hard on everyone, but especially difficult on cancer patients, survivors and their caregivers. They are at higher risk, and some were unable to get their needed treatments," said Nichole Brown, American Cancer Society Senior Development Manager.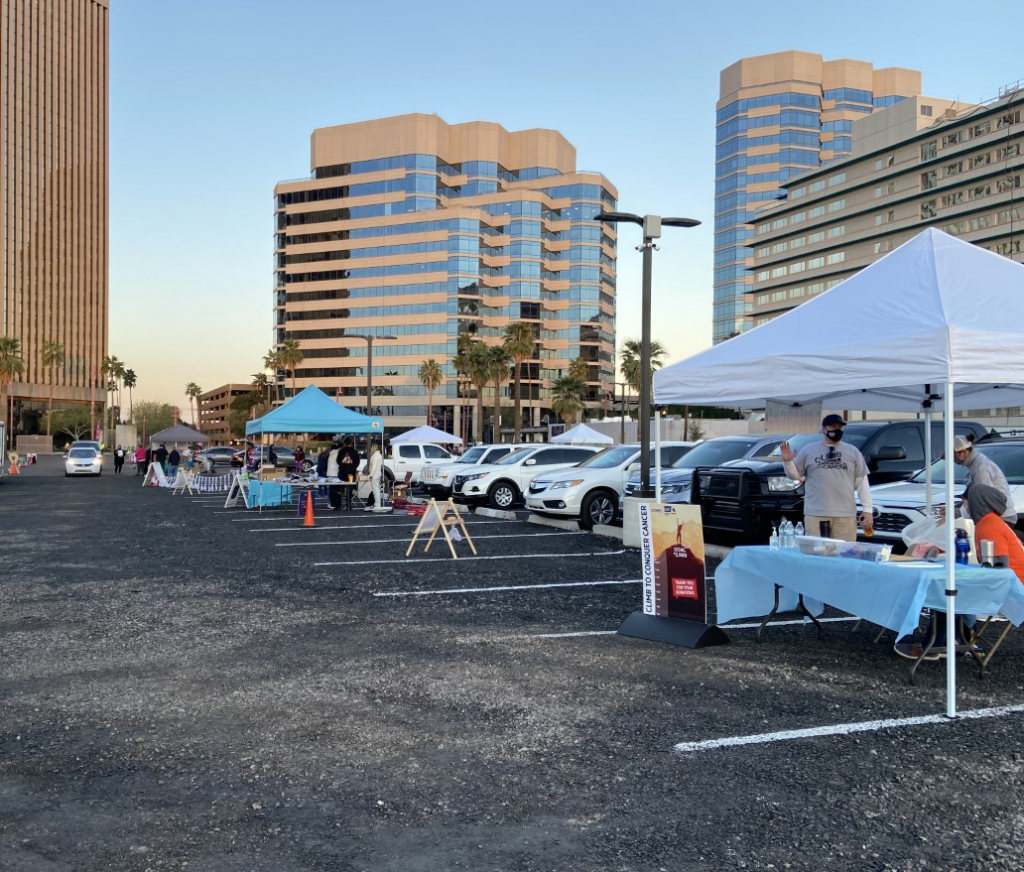 The Climb to Conquer Cancer is a 5.5-mile hike. Hundreds of individuals participate to raise awareness and provide funding to fight the disease. The event is traditionally at South Mountain Park in Phoenix.
However, to offer a safer environment for the climbers, sponsors, survivors and volunteers, this year's event was a drive-thru format. U-Haul offered its Midtown Campus in Phoenix as host site of the event under the altered format.
"Once we decided on a drive-thru format, our friends at U-Haul stepped up," Brown said. "They allowed us to use their parking lot as our venue. They were thoughtful and supportive every step of the way as we worked to design an event that people would be proud to be part of it."
U-Haul has been a proud supporter of the Climb to Conquer Cancer since 1993. Through the years, more than 3,000 Team Members, along with their families and friends, have raised about $800,000 for the American Cancer Society through these efforts. U-Haul Team Members look forward to continuing their support and expect to reunite in person for the 2022 Climb to Conquer Cancer.