As ABC15 reporter Justin Pareza and his cameraman perused the Shoen Family Conference and Fitness Center, there was no disguising how impressed they were.
That seems to be the general reaction of anyone getting a first glimpse of the multimillion-dollar Shoen Center, still glistening from its August 2021 grand opening.
Proof of Investment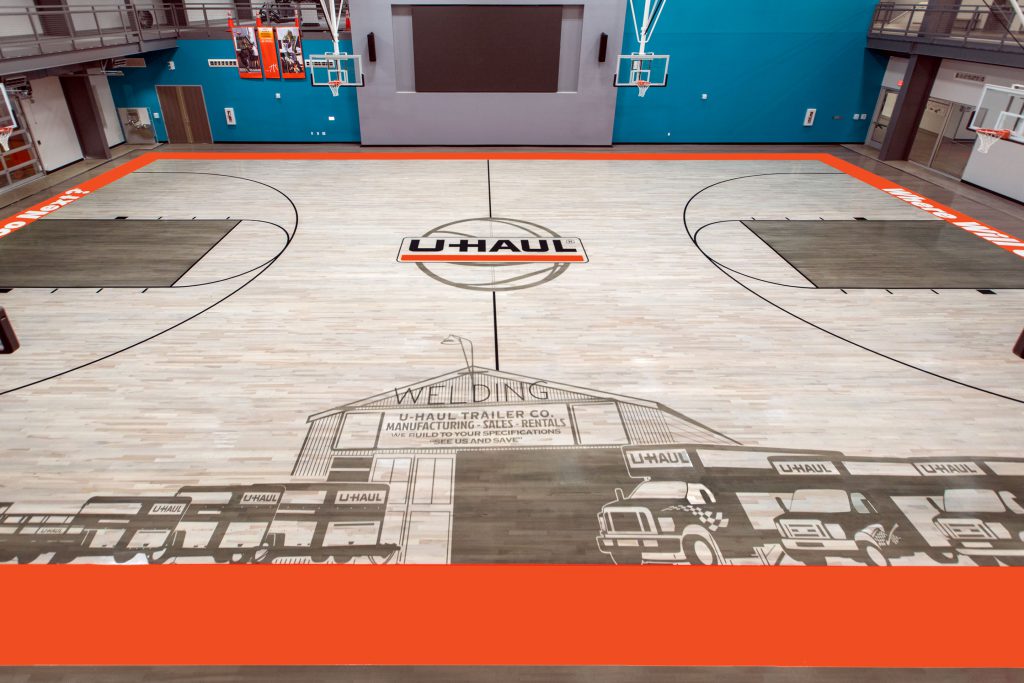 ABC15's September visit was for a news story entitled "Investing in Employees." That's something U-Haul® has been doing for decades. But it's never been more transparent than with the completion of this visually stunning 54,208-square-foot facility. It sits in the heart of the U-Haul Midtown Campus, just steps from the Company's corporate towers in Phoenix.
Founded in 1945, U-Haul International has been headquartered in Arizona since 1967.
The rollout of the Shoen Center provides U-Haul with one of the top recruiting tools any organization could hope to have. That is important when recruiting top job candidates in today's market.
WATCH THE ABC15 SEGMENT (at the 7:16 mark of the broadcast): https://youtu.be/LGx7zQbl3pE
Pareza reports: "It's hard to miss U-Haul's brand new family conference and fitness center just off Central Avenue in Midtown Phoenix. It's a multimillion-dollar center for more than 1,000 employees working at the corporate office. It's also the first stop for prospective employees."
U-Haul Chief of Staff Jessica Lopez explains: "It's easy for the hiring manager to sell U-Haul, because this building is selling itself."
Catering to an "Employee's World"
ABC15 shows the "The Playground" (a complete gym with weights, cardio equipment and resistance training), fitness classes, U-Haul Arena basketball court, golf simulator, and the on-site Premise Health® medical clinic with a lab and physical therapy room.
In the report, Christine Mackay, Director of Community and Economic Development for the City of Phoenix, states that 70% of workers are looking for an agile work environment.
In a post-pandemic economy where most companies are looking to hire again, Lopez agrees.
"People have had time to think. They've been able to be selective who they want to go work for," Lopez tells Pareza. "They have choices now, because it's an employee's world. It's not an employer's world right now. So it's like, 'I get to choose who really cares about me, where I want to spend my day.'"
The Shoen Center is accessible to Team Members at no cost. It is only part of a growing, holistic U-Haul Wellness Program empowering employees to become the healthiest, happiest version of themselves.
Find U-Haul careers by visiting uhauljobs.com and stop by to visit the recruiting team located just off the lobby. View photos of this incredible facility below.