Another 900-plus Arizona families struggling to make ends meet will experience a more filling Thanksgiving this week thanks to the benevolence of U-Haul Team Members.
Management at U-Haul continued its generous and truly admirable tradition of gifting a Thanksgiving turkey to every full- and part-time Team Member across the network.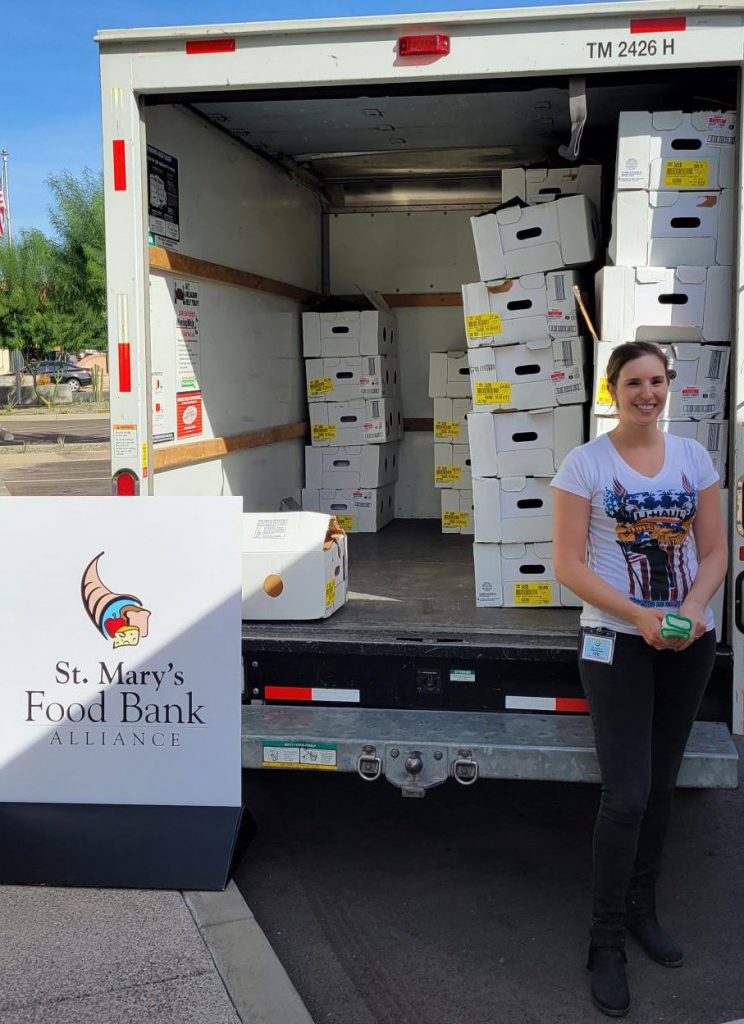 That's some 30,000 birds going to employees across the U.S. and Canada. Thanks to soaring inflation in 2021, the average cost of a 16-pound Thanksgiving turkey this year is about $24 now – up 24% year over year, per the American Farm Bureau Federation's annual Thanksgiving dinner cost survey.
U-Haul Pays It Forward
Hundreds of Team Members in Phoenix, home to U-Haul International headquarters since 1967, once again chose to re-gift their turkey to one of the Company's longstanding charity partners. On Nov. 19, trucks going to St. Mary's Food Bank and St. Vincent de Paul were filled with 906 turkeys in the spirit of paying it forward.
The turkeys came from Team Members at the U-Haul Midtown Campus in Phoenix; the U-Haul Technical Center in Tempe; the Glendale Manufacturing Company; and the U-Haul Contact Center, including work-from-home Team Members, who opted to help a local family in need.
St. Mary's Food Bank received 780 turkeys, the last of which arrived early on Nov. 20 at Albertson's® grocery in Desert Ridge to help kick off St. Mary's "Super Saturday" turkey donation event across the Valley.
TV cameras from ABC15 Arizona were on hand to provide coverage of the U-Haul gift.
U-Haul continues to focus its community outreach on helping nonprofits that assist people in meeting their basic human needs: food, clothing and shelter. This has long been a focus of U-Haul, which views affordable residential mobility as a basic need. U-Haul strives to make that service available throughout the U.S. and Canada at more than 23,000 truck- and trailer-sharing locations.