Is there anything more adorable than kids, babies and pets who love all things U-Haul? Here at Team U-Haul, we certainly don't think so!
As proof of this fact, U-Haul customer Krystal recently sent us a photo of her three kids playing in their very own U-Haul box fort, which they constructed after a recent move. (See featured photo above.)
Her double-walled medium boxes are the perfect size for busy kids to scoot, scramble and climb around in, proving they really are the best option for DIY movers … and budding architects. Of course, the fort wouldn't be complete without a handmade origami fan!
Reporting for duty, boss!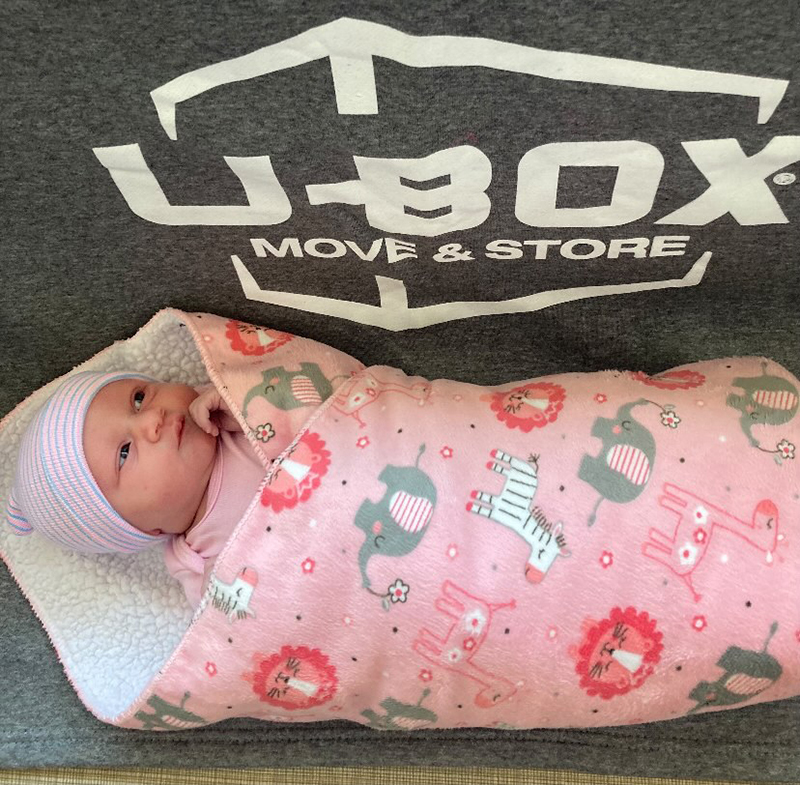 To add to our off-the-charts cuteness, look no further than U-Haul Company of South Carolina. U-Box customer care representative Tina recently gave birth to her third child. As you can see in this adorable photo, little Kellyann is already dreaming of following in her mama's U-Box footsteps.
U-Haul Company of South Carolina president Kevin Anderson declared: "Kellyann is the newest member of our company!" Congratulations, Tina. If "U-Box" is Kellyann's first word, be sure to let us know.
Send us pics of yourself, family, friends, children or pets and their U-Haul pride during your next move. Perhaps they will become U-Haul Famous® and wind up on the side of a U-Haul truck in your community. Visit uhaulfamous.com for further details and to upload photos.