U-Haul Team Members in Phoenix recently volunteered at André House, a nonprofit that provides free hot meals, showers, laundry services and other resources to people experiencing homelessness to help them get back on their feet.
As a longtime charity partner, U-Haul contributes to André House in a variety of ways. Whether through donation drives at U-Haul facilities, or events where volunteers prepare and serve dinner, Team Members are proud to help this Arizona operation meet the ongoing needs of the homeless community.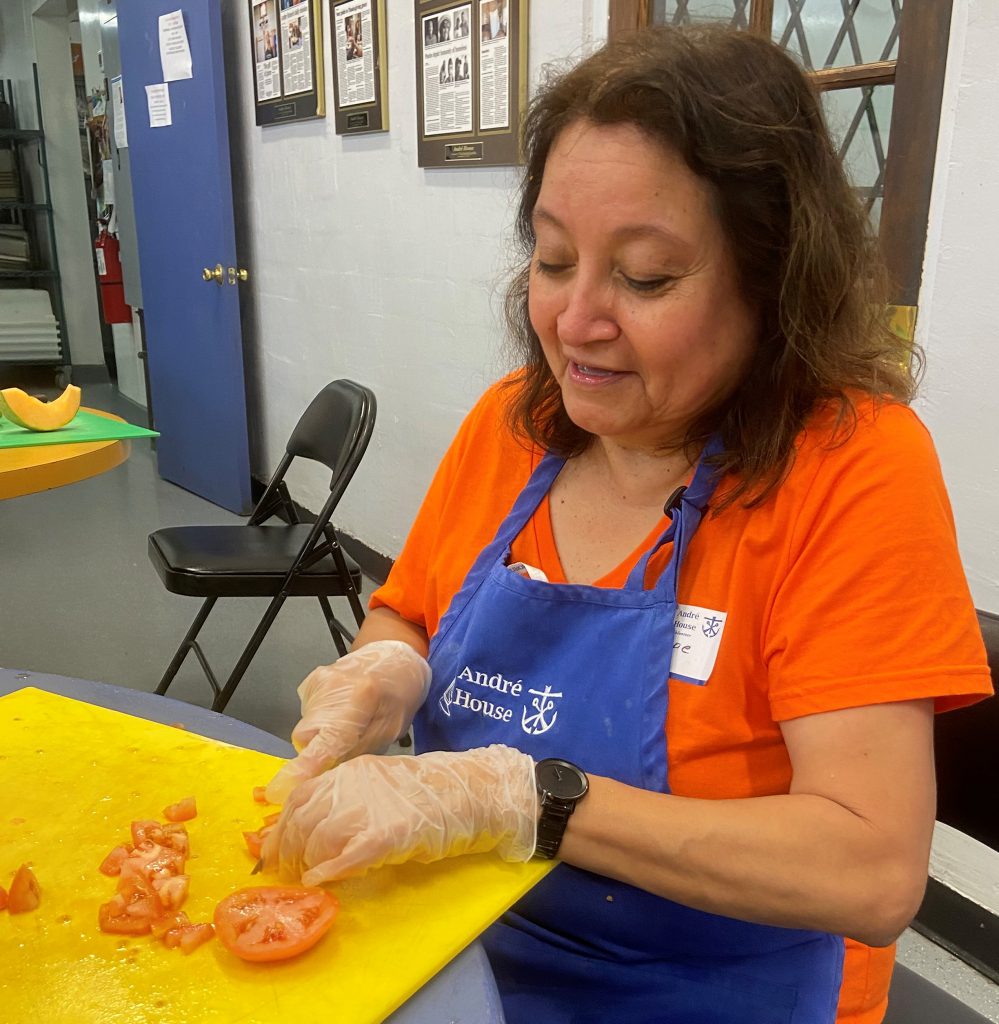 On Aug. 25, Team Members prepared ingredients, served food and chatted with guests while making time to clean up afterward. Service moved quickly with hundreds of people lining up for dinner in a short amount of time. Team U-Haul felt proud of the service they had provided.
"I'm new to Arizona, but I'd volunteered before at different places in my home state of Ohio and really loved it," said Iesha Hines, U-Haul equipment citation specialist. "When I heard about the André House volunteer opportunity, I decided to give it a try. I am so glad I did. It was a unique and fun experience. Even though it was busy, the time passed by quickly and I really enjoyed myself."
A spirit of service
U-Haul auditor Jennifer Rucker is a dedicated U-Haul volunteer who often brings friends and family to different events. She brought her father, Donald, and 16-year-old daughter, Nicole, to André House.
"They aren't U-Haul Team Members, so I was excited to introduce them to some of my colleagues," Rucker said. "In addition, my dad is retired and a huge people person. So I try to help him find opportunities to meet people and to stay busy. My daughter, Nicole, is a high schooler with her own schedule. But I bring her to events like these as often as I can. I want her to learn more about the world and the different struggles that people face, and to understand that she can make a real difference."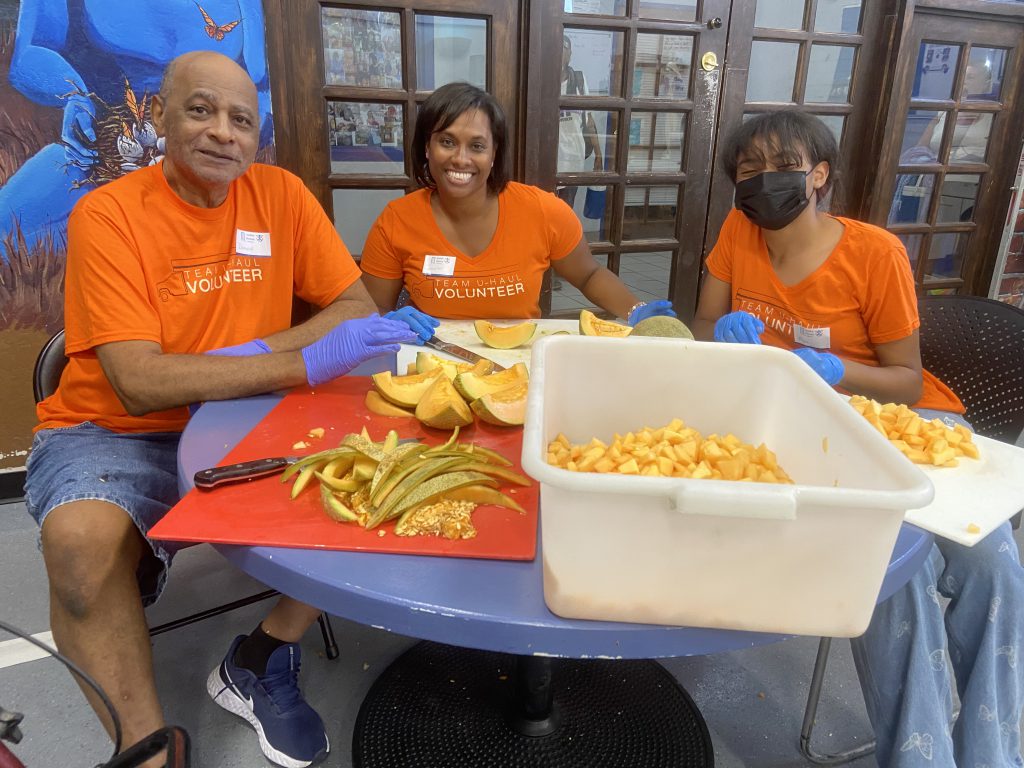 Hines and Rucker noted that talking to the André House guests was their favorite part of the volunteer experience.
"I was able to have little conversations with the guests as I served food, and they were all very grateful for what we were doing," Hines said. "Everyone who comes to André House is a human being who deserves compassion and respect. After all, we've all been in situations where we've needed help. I felt blessed to be able to serve the guests at André House, and I think that everyone should give it a try."
Community Relations specialist Megan McDermott added: "I am so proud of the volunteers who took the time out of their busy schedules to come and feed people in need. Thanks to their hard work, hundreds of Arizonans enjoyed a delicious meal in a safe space, which unfortunately is not a given. These volunteers made a difference in their community by being there. I highly encourage anyone who can do so to follow in their footsteps."
To read more about previous André House volunteer events, click here.