U-Haul is marking 75 years of moving America by saluting its pioneers who served in WWII, like Philadelphia native Hansbury
V-E Day on May 8 marks the 75th anniversary of the Allied victory in Europe. Veterans such as Joseph "Joe" Hansbury returned home to start a new life after the war, and in doing so planted the seeds of prosperity for U-Haul®, a product of the peace for which they fought.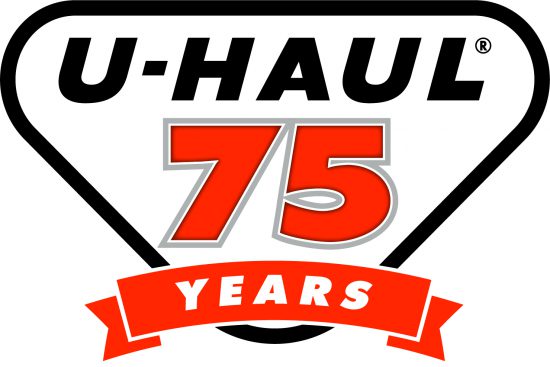 U-Haul is also celebrating 75 years of service. WWII Navy veteran L.S. "Sam" Shoen and his wife, Anna Mary Carty Shoen, conceived U-Haul in June 1945 when they recognized a basic need while moving up the West Coast, having abandoned most of their belongings since one-way trailer rentals did not yet exist.
From that idea, an industry was born and a new level of mobility became attainable for every American family.
To commemorate both events, U-Haul is celebrating former Team Members and U-Haul neighborhood dealers who served in WWII, such as Philadelphia, Pa., native Joe Hansbury.
Mechanic and a Soldier
Hansbury was born in June 1918. He attended Frankford High School, then Mastbaum Vocational School, where he learned to be a mechanic. He graduated from Mastbaum in 1937 and went to work for a bus company as a mechanic's helper.
In just three years, he would become the night foreman of a truck shop. During the 1940s at General Motors Truck and Coach Division, Hansbury worked his way up the ladder to factory branch manager.
In June 1944, Hansbury joined the Army as a combat infantryman. He served in Europe with the 62nd Armored Infantry Battalion, part of Gen. George Patton's 3rd Army. Hansbury was a rifleman and expert with light machine guns. He saw combat in Naples-Foggia, Sicily, Normandy, and the Rhineland and Ardennes Campaigns in Central Europe. He was awarded a Bronze Star, European African Middle Eastern Theater Ribbon, and the World War II Victory Ribbon.
"I went in a private and came out a private," Hansbury stated modestly during a 1978 interview. "I was just happy as hell to get out."
After the war, he worked at Pyramid Motor Freight, a trucking firm serving the Eastern Seaboard, as general superintendent responsible for the operation of 150 tractors, 500 trailers and 100 city trucks. Hansbury also worked as a general superintendent for a concrete manufacturer, overseeing 10 repair shops. In 1962, a Christmastime layoff left him without a job.
U-Haul Career
That development was to the benefit of U-Haul. In January 1963, Hansbury began his 23-year career with the DIY moving company as a shop foreman at the U-Haul-owned Willow Grove (Pa.) Manufacturing Co.
In 1967, Hansbury relocated to Phoenix, where U-Haul International was headquartered. Over the years, he held a variety of repair and management positions, including truck foreman, repair shop manager, manager of repair and maintenance, manager of manufacturing and repair, vice president of repair and maintenance, and executive vice president.
In 1988, in recognition of his contributions to truck-engineering concepts and implementing workable ways to improve production and performance, U-Haul gave a "JH" (Joe Hansbury) equipment designation to its new 26-foot Super Mover truck – which remains its largest model on roadways today.
Hansbury passed away in December 1985. He is survived by his daughter-in-law, Beryl Hansbury, three grandchildren and eight great-grandchildren.
The Shoens started U-Haul upon Sam's discharge with $4,000 of accumulated Navy pay and the courage formed by the cauldron of WWII. With the help of other veterans, the young couple forged their new enterprise from the freedom that victory produced.
Veteran Initiative
Today, U-Haul serves all 50 states and 10 Canadian provinces, helping an estimated 11 million families move every year. Hansbury is one of the many of veterans who laid the foundation for the present prosperity U-Haul enjoys.
U-Haul continues to aggressively recruit veterans and gives them preference in the hiring process, having been recognized repeatedly as one of the nation's top veteran-friendly employers. U-Haul is also committed to honoring veterans and supporting veteran causes. This is accomplished through direct assistance to veteran groups, as well as participation and sponsorship of Memorial Day and Veterans Day parades, and Pearl Harbor tributes.
These 2020 tributes will peak triumphantly with the Pearl Harbor Aviation Museum's dedication of the renovated Ford Island Control Tower on Aug. 29. U-Haul Pacific Theater veterans' bios and photos will be displayed in the tower lobby. The tower will offer a new elevator, gifted by U-Haul CEO Joe Shoen, providing public access to the observation deck where America's lone WWII aviation battlefield can be revered and our heroes remembered.
U-Haul is one of a myriad of companies built by these incredible veterans, who are to be saluted and remembered during this 75th anniversary celebration. Thank you, Joe Hansbury.
Find more veteran tributes in the History and Culture section of myuhaulstory.com.
* Featured image of a U-Haul "JH" 26-foot truck, named for Joe Hansbury