On any given day in Las Vegas, you can hear The Beatles, The Supremes and other classic musicians on radio station KOOL 102-FM, along with stories, trivia and humor from DJs Jerry Dean and Jeremy Dawes.
But when they're not on the air, they swap their headphones for U-Haul uniforms and wow customers at U-Haul Moving and Storage of Spring Valley. Dean, whose real (non-radio) first name is Jeff, is general manager of the store. Dawes is a storage customer service representative.
Chasing the Dream
Dean, who has four decades in radio, discovered his love of the industry when he was very young.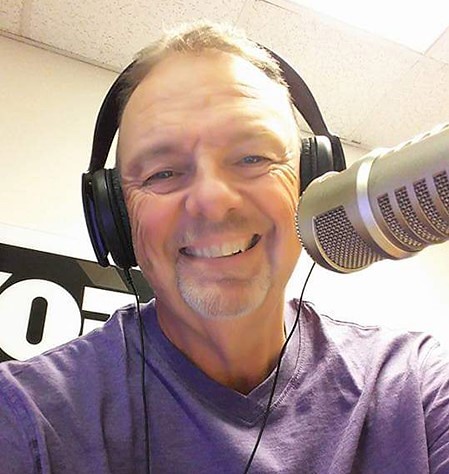 "I've always loved music and wanted to be involved with it for a living," Dean said. "But because I never learned how to play an instrument, I worried that those types of careers would not be available when I grew up.
"One day, I was listening to my hometown's radio station. I realized, 'These people get to work with music, and they don't even need to play anything!' I decided right then and there that I wanted to work in radio, and I've never looked back."
Dawes, who is in his 40s, was a 19-year-old with a dream when he first met Dean.
"I wanted to work in radio my whole life, so I applied for a job at a local station," Dawes said. "Lo and behold, the person who offered me my very first paying gig was none other than the station's program director, Jeff Dean."
Dean and Dawes moved to different stations over the next several years and eventually ended up in the Las Vegas area. Soon after, Dean decided to look for a different full-time job to bolster his income.
"When I saw that U-Haul was hiring for a GM position, I decided to look into it," Dean said. "Before I knew it, I was a proud U-Haul Team Member."
Talents Translate to U-Haul
As a new GM, Dean needed a hardworking team at his recently opened U-Haul store. Since he and Dawes had kept in touch over the years, he reached out to Dawes and once again offered him a job — this time as a CSR.
"U-Haul needed someone who could work part-time, and I was looking for a part-time job to supplement my income. So it was a great fit," Dawes said. "I do my morning radio show from 5:30-11 a.m., and I work in the U-Haul store in the afternoons and evenings."
Dean, meanwhile, does what's called "voice tracking," where he drops by the radio station a few times per week to prerecord the next few days' worth of upcoming shows. The recordings air in the afternoons.
"This allows me to still be involved in radio, without neglecting my job duties as a full-time GM," Dean said. "It really is the best of both worlds."
The radio-listening public's familiarity with Dean and Dawes only enhances the U-Haul brand in the Las Vegas community.
"People will walk into the store and say something like, 'I heard about you guys on the radio today, so I wanted to come check this place out,'" Dawes said. "That allows us to introduce them to products and services that they might not have otherwise known about. And that helps boost our business."
"U-Haul is a fantastic company that provides cutting-edge services to customers," Dean added. "We're proud to be able to share that with such a wide audience."
Steven Deutsch, U-Haul Company of Las Vegas West president, knows that he has the best-sounding tandem in town helping DIY moving and self-storage customers.
"Customers consistently give extremely positive reviews about the Spring Valley location's customer service. That is due in no small part to Jeff and Jeremy," Deutsch said. "Their fun and engaging radio personalities translate to their real-life personalities. They help their customers to feel noticed and appreciated. They and the rest of the Spring Valley team truly care about the people they serve."
Check out more fun U-Haul stories by clicking here.