In 2018, Cristina Gomez joined U-Haul as a hitch pro at U-Haul Moving and Storage of Flagstaff (Ariz.), where she learned about the many different U-Haul towing packages.
Now, after valuable time in the field and at headquarters as an administrative coordinator for Retail Sales, Gomez has been named U-Haul Hitch Central manager.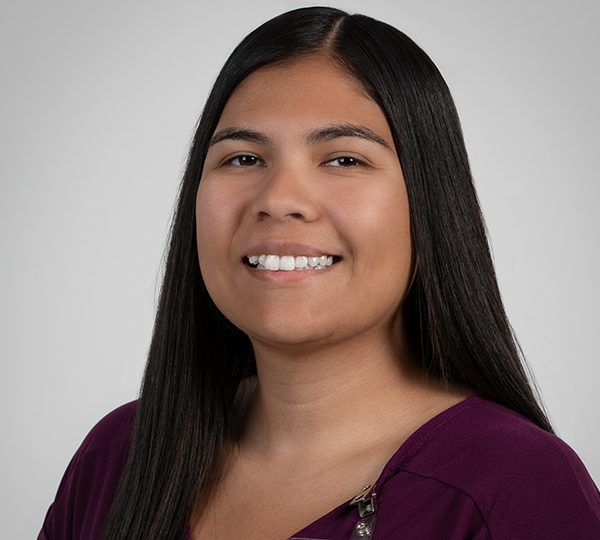 The Hitch Central team is made up of Team Members who are available 24 hours a day, seven days a week for hitch-related technical support. In addition, hitch pros can reach out to Hitch Central for assistance with expediting, sourcing and hookups.
"I've always been interested in mechanical things, so the U-Haul Hitch Program has been like a second home to me," Gomez said. "I have enjoyed countless learning and growth opportunities over these past four years. I'm incredibly excited to apply what I've learned to this new role."
Serving and supporting others
As Hitch Central manager, Gomez's No. 1 goal is to help the field succeed.
"One of the main items on my to-do list is tuning up our product-purchasing process, so that field Team Members can more easily access the hitch products they need," Gomez said. "In addition, I want to make sure that hitch pros have seven days' worth of hitch-installation reservations at their stores at any given time. By doing this, we will help fix the imbalances that cause some locations to become overloaded with hitch reservations, while other locations don't have enough.
"In the end, everything I want to accomplish is for the field's benefit. Whether it's by encouraging my team to increase their know-how of U-Haul programs, or by training them to answer less-common questions from the field, I want to let the field know that Hitch Central is always here for them."
Gomez expressed gratitude for those who have mentored and guided her throughout her U-Haul career. Flagstaff Hitch Pro Marcus Boese and Retail Sales Market Research Analyst Ed Trojanowski were key to her development.
"Marcus was the Flagstaff location's hitch pro before I joined the team, and he went above and beyond to make sure that I felt confident in my new responsibilities," Gomez said. "Later on, when I was working as a hitch pro at U-Haul Moving and Storage of Cave Creek (Ariz.), Ed let me know that I could reach out at any time with questions or concerns, and he would help me. I owe them both so much for the many lessons that they taught me and for the assistance that they selflessly provided."
A person who gets things done
U-Haul Retail Sales Vice President Steve Dudley noted: "As someone who began with U-Haul as a hitch pro, Cristina has a keen sense of what it takes to be successful in the hitch business. And as a member of the Retail Sales team, she has built a strong reputation as a person who gets things done. She is unafraid to tackle large and complicated issues. As the saying goes, she 'speaks softly and carries a big stick!'
"Under Cristina's leadership, I envision the Hitch Central team becoming even more proactive in identifying issues, offering solutions and providing support. She manages a dedicated, hardworking team that is equally committed to delivering on all of these goals. I look forward to seeing where their dedication takes them."