When Jasmine Spencer joined U-Haul in 2002, figuring out her long-term career goals was not at the top of her priorities list.
"I was a single mom in my early 20s who wanted to spend as much time as possible with my son, so I was on the lookout for a job that would let me work in the evenings," Spencer said. "When a relative – long-term Licensing Department Team Member Marilyn Weaver – let me know that there were open moonlighting sales agent positions in the U-Haul Contact Center, I figured that it would be a convenient and temporary job."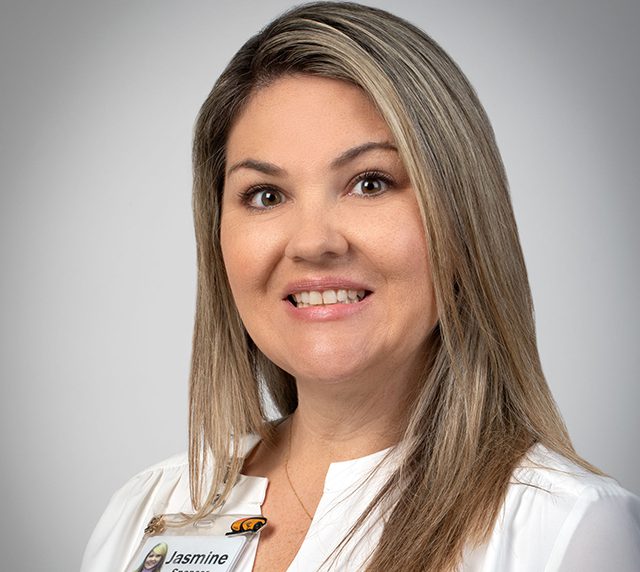 More than 20 years later, that "temporary" job has turned into a successful career, highlighted by Spencer's recent promotion to associate manager of the Support Rental Items (SRI) program.
Spencer is grateful for the role that U-Haul has played in her life, and the lives of her family members. That includes her son, customer service representative Chase Weaver at U-Haul Moving and Storage of Flagstaff (Ariz.), and her daughter, U-Haul corporate receptionist Natasha Spencer.
"Throughout the ups and downs of the past 20 years, U-Haul Company has provided me with stability, opportunity and a team of incredible people who I get to work with each day," Spencer said. "Everything that I have, especially the ability to take care of, provide for and work alongside my family, I owe to U-Haul."
A fast learner
Before joining U-Haul, Spencer's only moving-related knowledge came from a friend whose family worked for a competitor.
"The more that I learned all about U-Haul Company's fantastic products and services, the more I took pleasure in calling my friend and telling him why we're better than the other guys," Spencer said. "It became a friendly rivalry."
Spencer's thirst for U-Haul knowledge grew at a rapid pace. After transferring from the Contact Center to the Rates and Distribution team, she worked for Shannon Colman, who became a life-changing mentor and source of inspiration.
"Shannon is an intelligent, trailblazing woman and leader, who generously invested her time and trust in me," Spencer noted. "At a time when there weren't as many female leaders in the Company as there are today, she proved that if you work hard and take advantage of the opportunities that come your way, you can have it all."
The next several years, Spencer familiarized herself with all U-Haul products and services, with a special interest in SRI.
"In a sense, I've felt like the SRI Program has been my 'baby' for a long time," Spencer said. "I've been involved in this program in one way or another for the majority of my career. I'm deeply invested in the products, the members of U-Haul who rent or sell them, and the people who use them for their moving and storage adventures. You become what you think about. And more often than not, I'm thinking about dollies and furniture pads.
"As associate program manager, my No. 1 priority is to support our front-line Team Members and customers. With that in mind, I plan to fine-tune inventory and distribution processes to help the field fully meet customer demand; and to collaborate with our manufacturing plants and outside vendors to ensure that our SRI products are always improving. In the end, nothing great stays stagnant. I want to help the SRI Program keep growing and evolving."
A bright future ahead
"Jasmine has a deep appreciation and concern for her fellow Team Members, especially those who work on the front lines every day," stated U-Haul Trailer/Towing Program Manager Paul Kelly. "She constantly strives to not only provide them with enough SRI to serve their customers, but with the best SRI in the business.
"Jasmine is a smart, thoughtful and organized professional who understands the level of support that our field needs. She doesn't stop until that support is delivered. She is always looking for new and better ways to help our front-line members fulfill their responsibilities. I am proud to work alongside her."
In addition to her aspirations for the SRI Program, Spencer is excited to modernize the Road Count program, which she also oversees.
"The program gathers raw truck data, which has two purposes," Spencer said. "First, it allows the Company to gain a better understanding of what our competition is doing. Second, it helps the Rates and Distribution team thoroughly evaluate what's going well and what can be improved when it comes to U-Haul one-way moves.
"We are currently in the process of making this program even more efficient and modernized, and we're excited for the future. I'm deeply proud to lead such a hardworking and innovative Road Count team."