Chad Farren has proven himself an effective leader throughout his 16-year U-Haul career. Now he's ready for another leadership opportunity as the area district vice president (ADVP) of District 2.
Farren joined U-Haul in 2006 as the general manager of U-Haul Moving and Storage of Hemet (Calif.). He served in that role for four years before being named field relief manager for U-Haul Co. of San Fernando Valley (Co. 714) in 2010.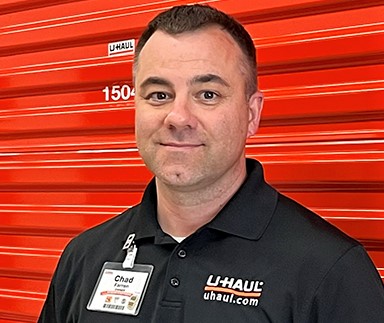 In 2012, Farren was named Co. 714 president, the position he held until this promotion. Farren is excited to lead District 2 to new heights.
"District 2 is a great team full of talented people, and we have a lot of opportunities for growth," Farren said. "I look forward to increasing the know-how of our Team Members while always reinforcing the primary service objective. By focusing on our fundamental principles, I know this team will grow and reach new levels of success."
Farren's history of leadership at U-Haul and his successes as a marketing company president during the past 10 years have made it clear that he is ready to be an ADVP, according to U-Haul Executive Vice President Jeremy Frank.
"Chad has been a proven leader in Co. 714, and he has built a really strong team," Frank said. "He excels at attracting talent to his team and ensures that they get the know-how they need to be successful. I am excited to see Chad use his talents to support and lead District 2 to an even higher performance."