Jason Berg, Chief Financial Officer at U-Haul, has been awarded the 2022 Arizona CFO of the Year by Financial Executives International.
Berg received his honor at FEI's 14th annual Arizona CFO of the Year gala on Nov. 10 at Chateau Luxe in Phoenix. Selected from a distinguished pool of worthy finalists, Berg was accompanied by family and fellow U-Haul representatives at the event.
Sterling Resumé
Berg joined Oxford Life Insurance Company, a subsidiary of AMERCO, parent company of U-Haul, in 1996. He held the positions of treasurer, secretary and ultimately vice president, where he was responsible for accounting operations, financial reporting, tax and fiscal planning, management information systems, actuarial compliance and information analysis for Oxford Life and subsidiaries. Prior to working at Oxford Life, Berg was employed with the Internal Revenue Service as part of the Revenue Agent Group.
In 2005, Berg was appointed principal accounting officer for AMERCO. He has served as CFO since 2016.
As CFO, he directly oversees the Company's finances; spearheads investments, particularly in real estate, to expand the footprint of U-Haul across the U.S. and Canada through retail, moving and self-storage centers; regularly addresses Company stockholders and the Wall Street crowd; and strategizes for the long-term stability and success of U-Haul.
Berg is responsible for sitting down with the banks and negotiating favorable rates, paving the way for hundreds of AMERCO Real Estate acquisitions in recent years. His expertise, preparation and remarkable results in this area have been unparalleled.
Berg is also an advocate for the personal economic welfare and retirement planning of Team Members, encouraging the use of an ever-expanding set of tools made available for enhancing financial wellness.
Most recently, Berg oversaw the two highest revenue-producing fiscal years in the history of the Company. In 2020 and 2021, U-Haul established new records for customer rental transactions while continuing to buy, build and expand its network under Berg's watchful eye.
U-Haul International has been headquartered at the U-Haul Midtown Campus in Phoenix since 1967, and Berg has been stationed there throughout his career.
Admirable Leadership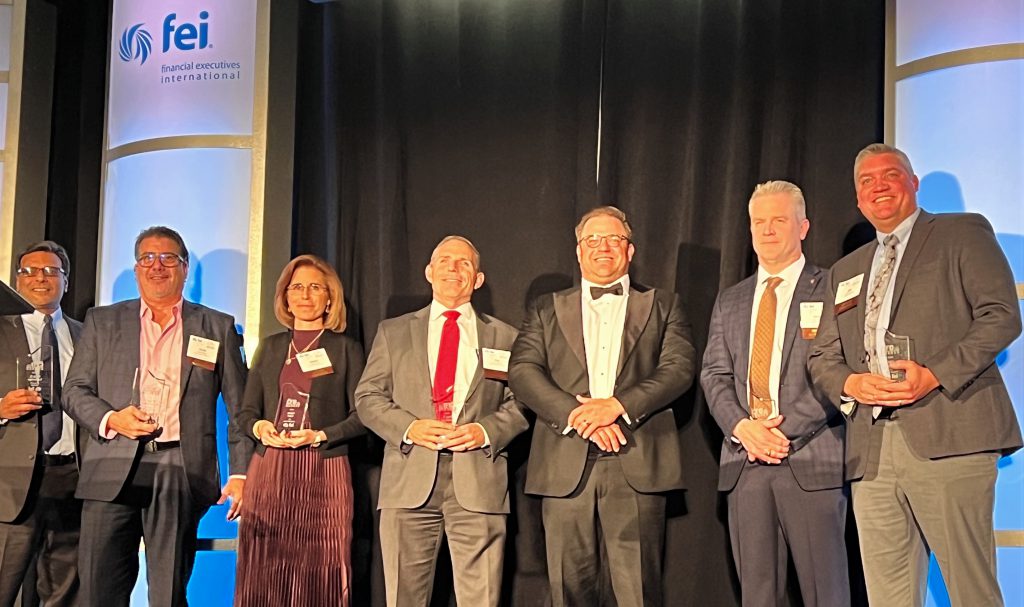 During the pandemic, Berg regularly communicated with Team Members, reassuring them, telling them not to panic as stock prices fluctuated and other companies in the marketplace laid off workers. Berg teamed with U-Haul Internal Communications to provide articles conveying U-Haul was capable of, and prepared to, make it through the turbulence.
Berg is a strong believer that personal finance is tied to company finance. In these articles, he helped Team Members ease their nerves and think of finance as a cycle. Markets go up and they go down, but Team Members and companies should never lose sight of their long-term retirement goals.
Many companies folded, downsized or closed portions of their business during the pandemic. U-Haul took the exact opposite approach under Berg's direction, actively seeking every opportunity available to grow, build, hire and become stronger. As a result, the Company's stability and future has never been in doubt.
Team Development
Berg has not only built a strong team around him as CFO, but he also built the team at Oxford Life Insurance before his promotion. Much of that Oxford Life team is still intact today.
Sebastien Reyes, U-Haul VP of Communications and Investor Relations, explains that Berg inspired him to become more precise in his thinking and direction.
"We're sitting around the office of a very large shareholder and a large wooden table 30 or 40 stories up in the skyline overlooking New York, and over the intercom the receptionist announces AMERCO meeting," Reyes recalled. "Within minutes, 20 analysts had come into the room sitting around the table asking Jason rapid-fire questions. Jason resisted the temptation to prove that he was as smart as them. A lesser person would have. He didn't fall into the trap of trying to show everyone that he knew the answer, even if he did. He didn't need to prove that he belongs. A person with much less confidence would have felt the need to. It takes a lot of courage and humility to do this, and I commend Jason for having it and for protecting our business as a result."
Social Responsibility
As CFO, Berg has spearheaded the acquisition of more than 100 former Kmart® properties, as well as hundreds of other vacant or closing big-box stores. This included one massive deal that Berg pieced together in 2018 — a $62 million real-estate package for 13 properties (12 Kmart stores and one Sears® store) across 11 states. The deal grabbed national headlines.
Berg has solidified the U-Haul Corporate Sustainability initiate to seek out properties for adaptive reuse, which is the renovation and repurposing of pre-existing buildings. Building conversions via the U-Haul adaptive reuse program promotes infill development to meet the needs of cities and citizens while preserving the natural resources and land required for new construction. The primary goal is to reuse and recycle as much existing material as feasible, while installing new sustainable design features in the process.
Approximately 70% of U-Haul stores are the product of adaptive reuse. Berg's acquisitions of big-box stores across the U.S. and Canada have helped local communities lower their carbon footprint, and enabled hundreds of cities to reduce their unwanted inventory of unused buildings that often serve as blight and diminish surrounding property values.
By repurposing a single 100,000-square-foot Kmart building, U-Haul is able to prevent the use of over 1,300 tons of metal manufacturing and transportation (the amount of steel can be used to make approximately 1,300 passenger cars); avoid 4,000 tons of new concrete pours (enough to create over 80 miles of concrete blocks); keep over 5,000 tons of building and demolition debris out of landfills (avoiding over 200 dump trucks traveling more than 4,000 miles); and stop approximately 7 million pounds of greenhouse gas emissions from entering the atmosphere (the carbon emissions of over 500 large SUVs or pickup trucks for one year).
Man of Innovation
Berg helped launch Ramsey Solutions' SmartDollar® as one of the Company's many financial wellness benefits. One of Berg's goals has always been to empower Team Members to get out of debt. He and his team presented the program to CEO Joe Shoen and made it happen.
Thousands of Team Members across the Company have improved their financial health and changed their lives for the better through SmartDollar, and at no personal cost; the Company pays for the benefit. Some Team Members have emerged from the program having erased their family's debt, while others have made great strides toward investing and retirement planning. Without Berg and his team, this would not be the case.
Team Members participating in SmartDollar gain access to a proven plan and tools that help change their behaviors with money for the long term. In a study of SmartDollar's impact at U-Haul, the data reveals the program is making a difference, as enrolled Team Members have:
Increased contributions toward their personal retirement savings on average 70% more than those not enrolled.
Contributed to their 401(k) savings accounts at nearly twice the percentage of those not enrolled.
Increased their Roth 401(k) contribution percentages by more than 3.5 times the amount of those not enrolled.
Berg also led the Company in its recent transition to Fidelity Investment services for the administration of 401(k) and the U-Haul Employee Stock Ownership Plan (ESOP). By moving the administration of retirement plans to Fidelity, Team Members gained access to more investment options, access to licensed financial advisors to assist, new planning tools and more.
Congratulations, Jason, on your very deserved 2022 Arizona CFO of the Year honor.