U-Haul field teams have added support in the Rates and Distribution department. Andrew Saltz has been appointed to the newly created position of Traffic Program manager.
"What excites me about this position is, not only is it needed in order to provide the support our Traffic Departments need, but it is brand new," Saltz said. "It is a rare opportunity. I could not pass it up. I want to help bridge the reality of what the field is going through and how we, their support staff, can better serve them."
Saltz joined U-Haul in 2013 as a general manager at U-Haul Storage at Andresen Road in Vancouver, Wash. He became traffic control manager (TCM) of U-Haul Co. of Western Oregon (Co. 704) two years later. In 2018, Saltz was promoted to U-Haul Co. of South Puget Sound (Co. 702) president, the role he held until his most recent transition.
Helping the Field, Helping our Customers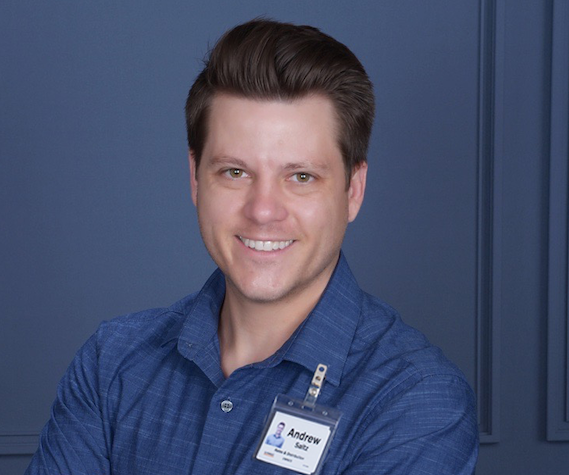 During Saltz's career, he helped spearhead a joint traffic department, making it one of the largest traffic departments in the Company. Now, he's eager to apply what he has learned as Traffic Program manager.
"I want the field to know that this role was created for them," Saltz said. "I am going to work toward improving our traffic operations and strategy through teamwork and through the knowledge that I gain from the field. If we can help each other operate distribution from a regional viewpoint, rather than within marketing company boundaries, it will help our customers and help us achieve our overall objective."
U-Haul Executive Vice President Jeremy Frank praised Saltz's dedication.
"Andrew was a really strong TCM," Frank noted. "He has very extensive knowledge of scheduling U-Box routes and building U-Box delivery zones in an extremely tough metropolitan area. He has also been a TCM and marketing company president in two markets that have been dynamic with equipment and have had some serious challenges with shop repair.
"This experience makes him well qualified to help our field teams with traffic procedures. I am happy that he will be able to put his talents to use by helping all of U-Haul."