In the picturesque small town of Elkins, W.V., where red-brick buildings line the streets and towering forests are within walking distance, adventure is never far away.
With that spirit in mind, U-Haul Co. of West Virginia (Co. 821) Team Members recently hosted a free Vehicle Adventure at U-Haul Moving and Storage of Elkins, open to community members of all ages.
Vehicle Adventures, as designed by the U-Haul Community Education team, are events that field teams can organize at U-Haul stores or other locations. The events consist of two parts: showcasing U-Haul equipment and other vehicles from local businesses and organizations; and teaching the public about important safe-trailering practices.
"The Elkins location has recently expanded and added several top-of-the-line features, including a storage warehouse for U-Box containers," said Mark Arnold, U-Haul Co. of West Virginia president. "Because of that, we thought that holding a Vehicle Adventure on the property would be the perfect way to 'reintroduce' ourselves to the Elkins community."
Ready, Set, Go!
After Arnold and other 821 Team Members, including Elkins store general manager Jimmy Kisamore, decided to hold a Vehicle Adventure, they contacted U-Haul Community Education Program Manager Lindsay Pobieglo for some expert assistance.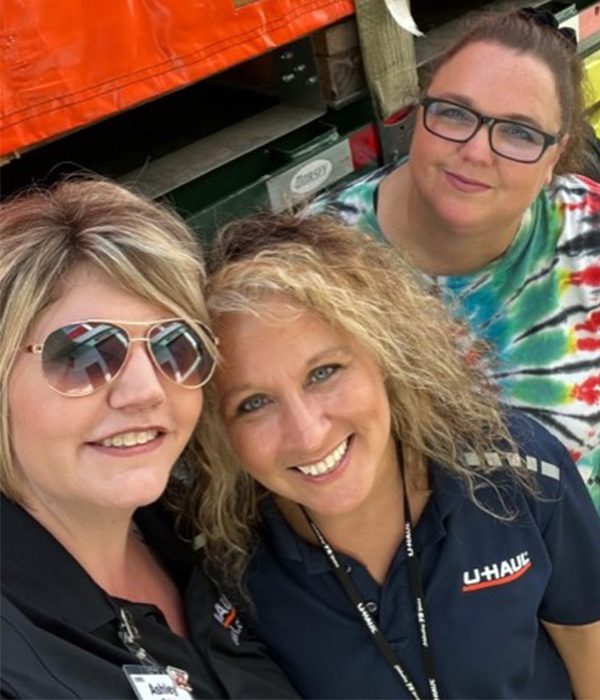 "Lindsay went above and beyond in helping us figure out what we needed to do to make this event successful," Kisamore declared. "She and other Team Members at the U-Haul Towers in Phoenix created a Vehicle Adventure event page on Facebook, which we were able to advertise and share with local Elkins businesses."
The Elkins Fire Department, and Elkins Truck Services, Inc. and U-Haul Dealership, were among the local organizations to join U-Haul in showcasing their equipment for Elkins' families to see.
While each vehicle drew curious visitors who wanted to take pictures, climb inside and learn how things worked, the event's two biggest draws were the U-Box delivery truck and the Marco Garcia Trailer Demonstrator (MGTD), which teaches participants the importance of loading trailers heavier in the front to help prevent sway (i.e. fishtailing).
"People loved the simplicity of the MGTD and how it delivered such a vital safe-trailering message in a fun and memorable way," stated Nancy Bowen, 821 traffic control manager. "We're so grateful that we had the opportunity to share this potentially lifesaving lesson with the people of Elkins."