Butte was recently transported 100 years into the past with the help of fun costumes and classic cars on the set of the Paramount+ hit TV show "1923" starring Harrison Ford and Helen Mirren.
Nestled in the southwest corner of Montana, U-Haul Moving and Storage of Butte general manager Jessica York finds herself in a picturesque city rooted in Wild West history.
York isn't alone in thinking her city has a charming setting. Paramount+ began shooting the "Yellowstone" spinoff in September 2022, with many scenes taking place in and around Butte.
But with so many people in Butte for the production, parking became a serious problem for the cast and crew.
Problem Solvers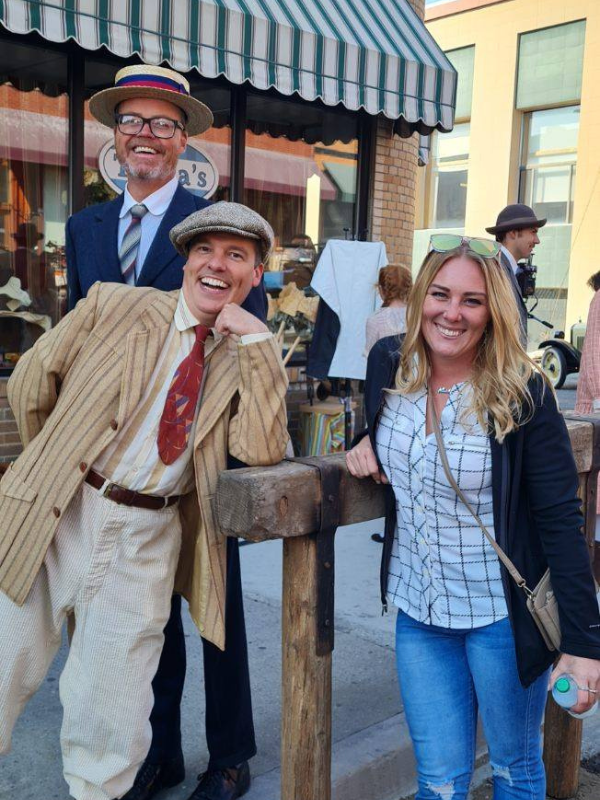 "I received a call from Area District Vice President Doug McIntier," York said. "Before I knew it, I was on a conference call with a Paramount production coordinator. As an extension of friendship, we provided a portion of our store's parking lot for cast-member overflow. In return, (they) presented me with an invitation to the set during the filming.
"I was overwhelmed with excitement," York continued. "It was unbelievable. They managed to take uptown Butte and turn it into downtown Bozeman –– a snapshot from 100 years ago."
Added McIntier: "I'm very happy we were able to present this opportunity to Jessica. It's not something everyone is able to experience. She deserved it."
Behind the Scenes
Horse-drawn buggies and Model A cars roamed the streets of Butte during "1923" production. Actors and extras, dressed in a variety of throwback costumes, lined sidewalks and storefronts.
In the middle of it all, production coordinators and crew members scrambled in anticipation of filming.
"I even had the chance to see Harrison Ford and Helen Mirren from a distance," York said. "It was such an amazing experience. I was very grateful for this opportunity."