Carly Castillo has been appointed U-Haul Web Sales program manager, where she will apply 14-plus years of Company experience.
Castillo began her U-Haul career in 2008 as an operations sales analyst for the U-Haul Self-Storage Affiliate Network. She went on to lead the UhaulCarShare program and the U-Haul Self-Storage Affiliate Network until her most recent shift to Retail Sales.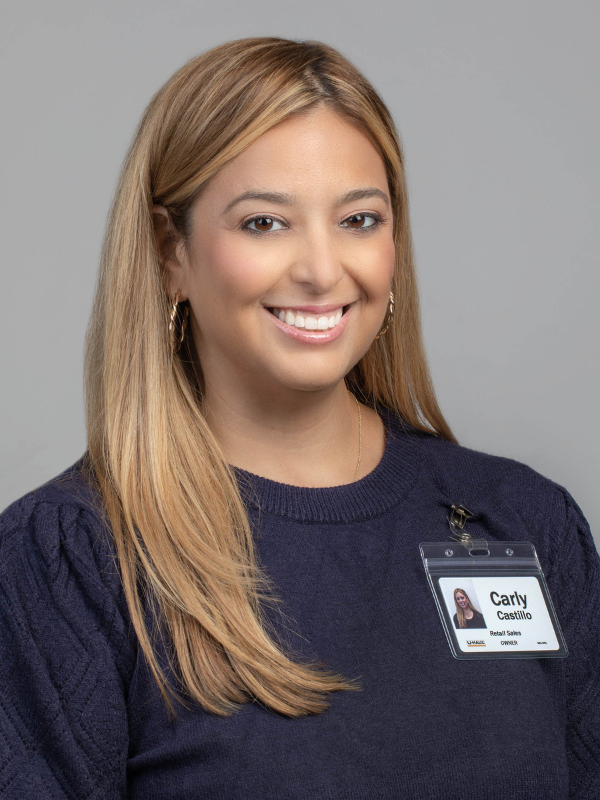 "I am very excited to join the Retail Sales team," Castillo said. "I look forward to growing the Company's online footprint via various platforms."
Castillo possesses an interest in e-commerce marketing and the know-how to enhance customer experiences. In working with the Self-Storage Affiliate Network, Castillo developed a connection with independent storage locations.  
"I will always advocate for our dealers and affiliates," Castillo said. "Enhancing our current customer experience is always in mind with every decision."
U-Haul retail products are available at uhaul.com, beginning with the Company's popular boxes and moving supplies.
Looking forward
"Carly has been a pillar of support for U-Haul Self-Storage Affiliates for many years," added Steve Dudley, Retail Sales Vice President. "With this and her strong sales background, Carly has a strong foundation for building even more support for U-Haul customers and dealers. I'm excited to have Carly on the team and look forward to her future success."
Castillo noted it is a point of pride to work for an industry leader with a 78-year track record for meeting customer needs. "I'm excited to share this journey with my Team Members while we work together to diversify products for our customers, dealers and affiliates," she stated.