What does having a home of your own mean? For mother Deanna and daughter Melanie, a new home means freedom, stability and room to find their own way.
"We were living with my mom, stepdad and two younger brothers," Deanna said. "I love being surrounded by family, but my daughter is getting older and needs her own space to grow."
The mother-daughter duo recently became eligible for a house of their own, which they helped build through Habitat for Humanity of Central Arizona.
Thanks to the First Things First Foundation, a nonprofit headed by NFL Hall of Famer Kurt Warner and his wife Brenda, and longstanding corporate partners like U-Haul, Deanna's and Melanie's new residence has been transformed into a beautifully furnished home.
Bringing the dream to life
For 15 years, U-Haul Company has supported the Warners' Home for the Holidays program by providing funds, equipment, various home furnishings and volunteer decorating services from Team Members to help get the homes ready before they are revealed to the families.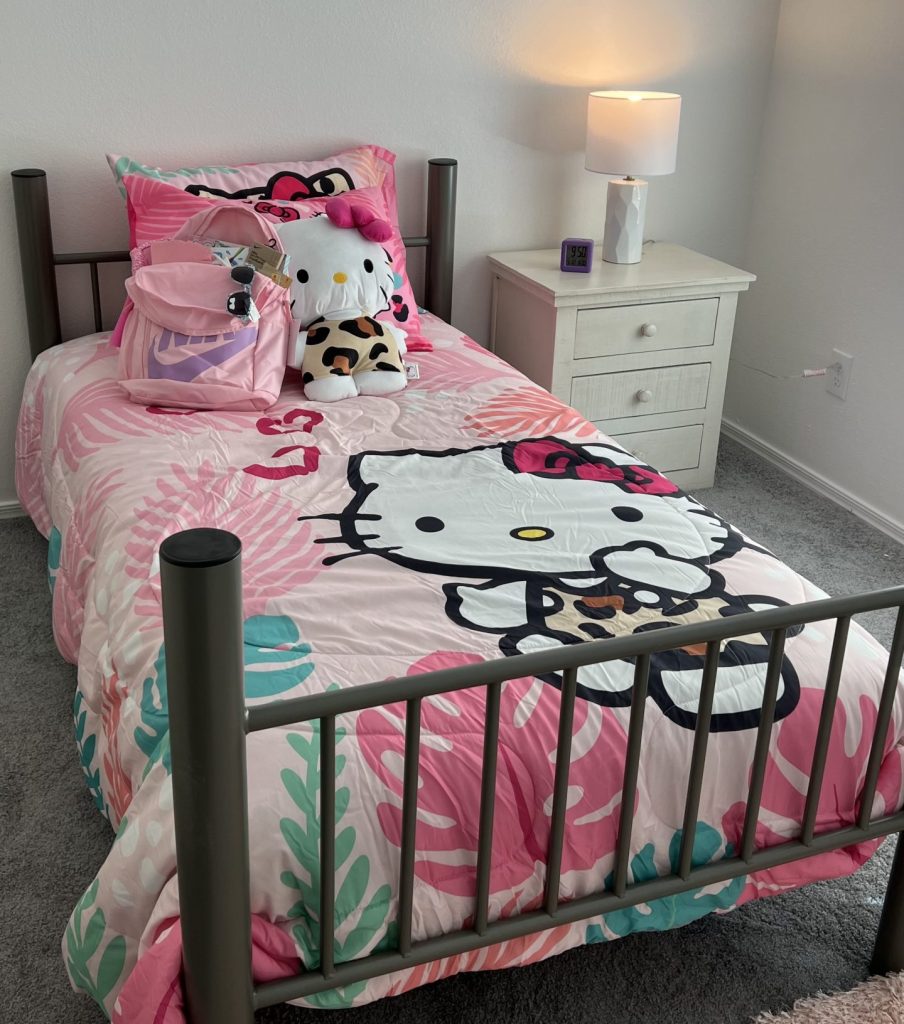 U-Haul Community Relations specialist Miranda Luna, along with U-Haul Media and PR specialist Kelie Budd-Hale, helped participate in the pre-reveal preparations for this event.
Armed with a list and "mood board" of the family's preferences, the duo helped shop for items to fill the new house's bedrooms, bathrooms, kitchen and office space.
"Melanie really likes Hello Kitty, so we made sure that her bedroom reflected that," Budd-Hale said. "We bought several pieces of décor and accessories that were in Deanna's preferred color scheme. From larger items like rugs and throw pillows, to little things like tissue holders and batteries, we wanted to fully equip the pair with everything that they might need."
The following day, Luna, Budd-Hale and others set up the furniture and other items at the house.
"It was so cool to see everything come together, and to watch Deanna's and Melanie's dream home be brought to life," Luna said. "We were beyond excited to see what their reaction would be."
The big reveal
The next day, U-Haul Team Members met Deanna, Melanie, the Warners and other corporate sponsors at the house. After the Warners blessed the home with a prayer and held a ceremonial ribbon-cutting ceremony on the front porch, the group ushered the mother-daughter duo into their new home.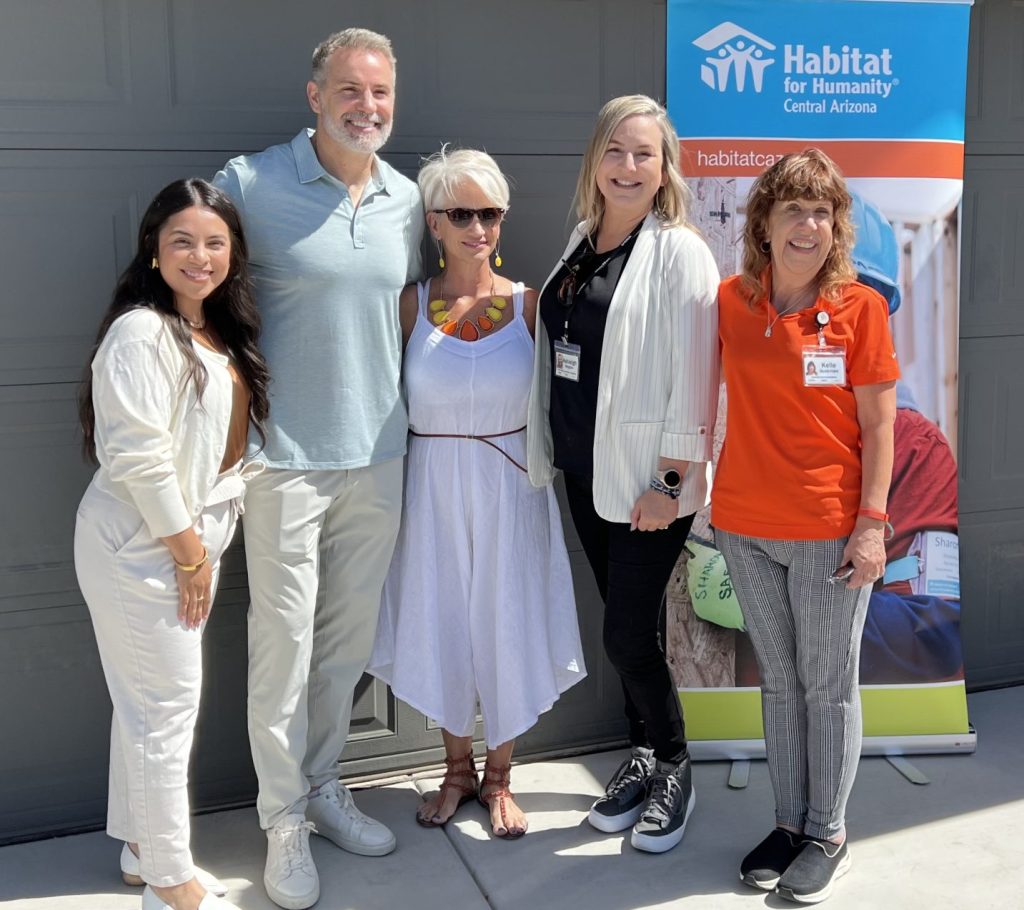 "They were so happy about what we might consider to be little things, like having beds, dressers and a couch to sit and watch TV from instead of sitting on the floor," Budd-Hale said. "It was humbling to see their gratitude and appreciation. It made me more grateful for the many blessings I have in my own life."
U-Haul also partners with the Warners to support the program in other cities such as St. Louis.
"I feel so proud to be part of a company that gives back in meaningful ways and I was overjoyed that I was able to participate in this Homes for the Holidays event," Luna said. "I can't wait to do it again."
Does U-Haul read like a company you would be interested in joining? Find careers at uhauljobs.com.