For more than 37 years, Ronald McDonald House Charities (RMHC) of Central and Northern Arizona has provided a "home away from home" for families traveling to the Valley to obtain medical care for their children.
At the Roanoke House in Midtown Phoenix and other facilities throughout Arizona, RMHC offers free temporary housing, nutritious meals and other essential amenities for kids and parents.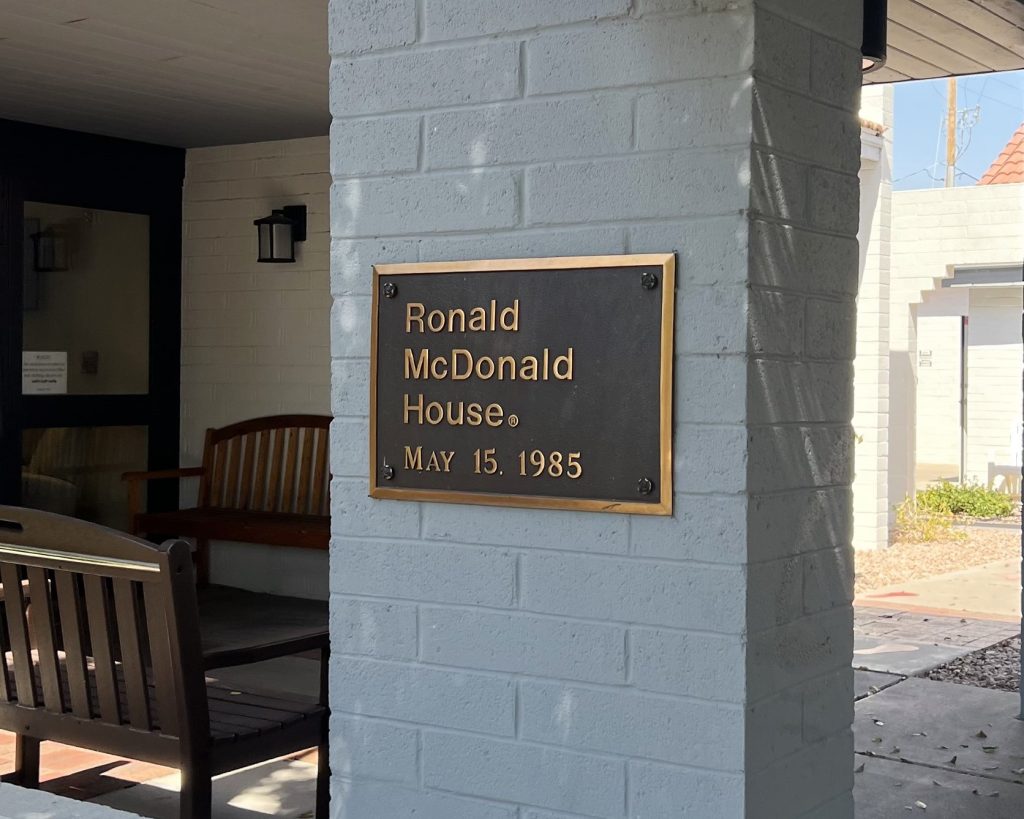 As part of its longstanding mission to support charities that provide the basic human needs of food, clothing and shelter, U-Haul has partnered with RMHC of Central and Northern Arizona since 2016.
Currently, U-Haul sponsors one of the Roanoke House's guest rooms — which it helped refurbish — and regularly participates in the facility's Dinnertime Heroes Program.
The Dinnertime Heroes Program provides homecooked meals to guests each night. The meals are chosen in advance and assembled in the RMHC kitchen by volunteer groups.
Team U-Haul participates in the Dinnertime Heroes Program multiple times per year, and has whipped up everything from pasta dishes to breakfast buffets to tasty desserts for the many families that have stayed at the Roanoke House.
A place to rest
"We welcomed 1,003 families to our facilities last year and provided them with more than 16,000 nights of rest," said Jen Donnelly, RMHC of Central and Northern Arizona volunteer manager. "While it was a privilege to do so, we are still dealing with the remaining impacts of the COVID-19 pandemic on our volunteer numbers. Because of this, we are incredibly grateful to organizations like U-Haul that have remained constant in their volunteer service and have prepared meals for our guest families year after year.
"In addition, the guest room that U-Haul sponsors has provided more than 380 nights of rest to children who are dealing with difficult medical situations, as well as to the parents and family members who care for them. U-Haul is an amazing, committed partner, and its volunteer service helps make it possible for us to keep working on behalf of children and families in crisis."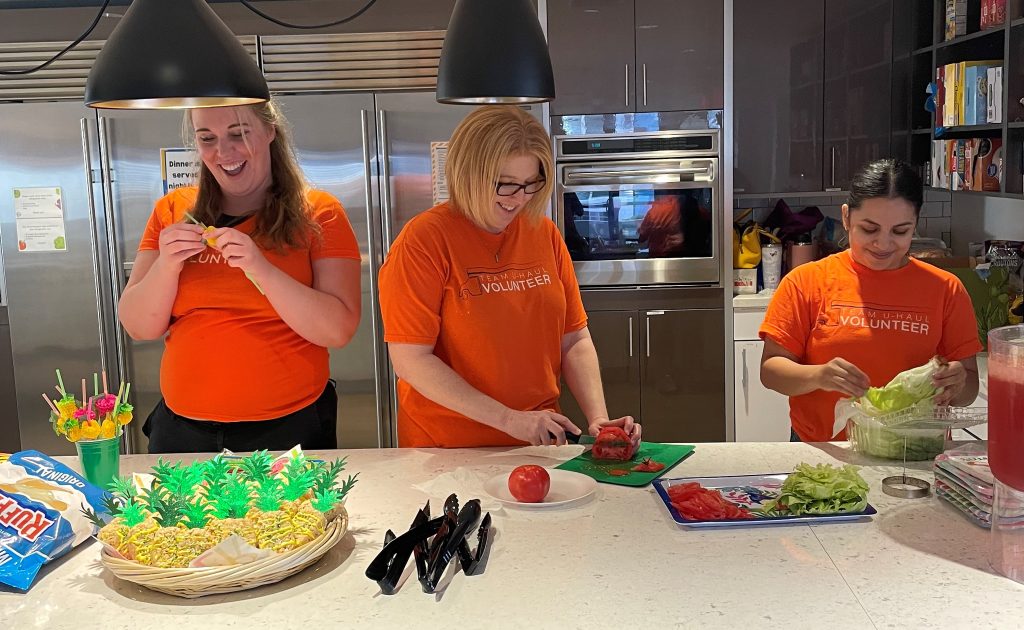 Summertime spread
U-Haul volunteers recently celebrated the end of summer at the Roanoke House by planning, preparing and serving a luau-themed dinner. The spread included ham-and-cheese "crustacean" croissant sandwiches, fruit skewers and pineapple-themed Rice Krispie Treats.
"It was a fun, easy-to-prepare meal. We knew the kids would like it," stated Emily Gadberry, U-Haul Senior News Publications Specialist. "When they and their parents came into the dining room and saw all the food laid out, their eyes just lit up. It was so heartwarming to see, especially because most of them had just come from long, difficult days at the hospital.
"I'm so grateful for the opportunity that I had to participate. Those kids and their parents are heroes who face struggles that I can't even imagine, so the least we can do is help provide them with some yummy meals. I absolutely want to volunteer at the Roanoke House again soon."
Read more about U-Haul Company's partnership with RMHC by clicking here.