TGIF DETROIT!!! Labor Day Weekend Fun for Everyone weather forecast – looks sunny and bright – with a very slight chance of some rain but nothing an umbrella couldn't cover.
What exactly is Labor Day? my definition of labor day definitely includes a cocktail and a BBQ grill!! Literally, Labor Day pays tribute to the contributions and achievements of American workers. It also symbolizes the end of summer for many Americans, and is celebrated with parties, parades and athletic events (Courtesy of Wikipedia). I guess I wasn't that far off. Since we are all getting a thumbs up to party, and we get an extra day to enjoy some Labor Day weekend fun in Detroit – let's have at it!
FRIDAY MAKES ME FEEL LIKE DANCIN….
Since 1980, The Detroit International Jazz Festival has become a Labor Day weekend tradition and occupies two million square feet of downtown Detroit – from Hart Plaza on the riverfront to Campus Martius Park. This is definitely the Jazz Woodstock party of Detroit. What a great way to get a jump start on some Labor Day weekend fun! Detroit Jazz Fest is firing things up with all-time favorite Sonny Rollins, how can you not want to check this out? With such a fantastic line-up, you may want to pack your camping gear and just stay put all Labor Day weekend long. Oh and BTW…. did I forget to mention… the Detroit Jazz Fest is FREE, fun and for everyone!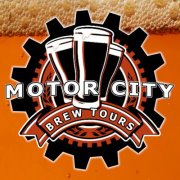 BEER, BIKES, PROHIBITION? OH MY!
Yes it does say… "prohibition," but what year are we in??? Lucky it's 2012! Even though the definition of Labor Day includes celebrating and partying, I figured a little bit of exercise couldn't hurt along the way… if you want to categorize Motor City Bike & Brew Tours as exercise. There really is no better way to learn about prohibition than with a nice, frosty, cold one in hand! Motor City Bike and Brew Tours offer two bike tour options, one being the Detroit brewery history tour, or the prohibition history tour. Both tours are guided and include a beer or soda and lunch at one brewery stop. Both tours are available on Saturday from 10 a.m. – 1:30 p.m. Tickets are $27.99 and these tours are BYOB (Bring Your Own Bike). You can elect to rent a bike for a nominal fee, but there is limited availability.
SUNDAY, TAKE A RIDE ON THE WILD SIDE….
Art or vandalism?… sounds familiar, right? This seems to be an ongoing topic of conversation amongst many Detroiters. Which is why this is a great opportunity to take a tour and weigh in. The Gritty Tour (by Segway) offers a tour of "Detroit's Detroit's famous underground street art. The tour travels through the popular neighborhoods of Eastern Market, Dequindre Cut, Heidelberg Project and East Side, and can include other routes depending on what new art is created over night. I have always wanted to take a ride on a Segway; it sure beats hanging out in an art gallery – no pun intended! The 2-hour tour is on Sundays at 11 a.m. and costs $75 per person.
WHAT ARE THE CHANCES WE MIGHT SEE LEONARDO?
Many of us recall watching the movie
"Titanic"
for the first time, and many of us had dreams of standing at the bow of the ship with Celine Dion singing her heart out in the background AND we know all of the "guys" really dreamed about doing this too! Now is your chance to see the Titanic: The Artifact Exhibition which is being showcased at the
Henry Ford Museum
. This year marks the 100th Anniversary of the sinking of the
Titanic
, the world's largest ship which claimed more than 1,500 lives. This is considered the largest touring exhibition of
Titanic: The Artifact Exhibition,
boasting more than 300 artifacts. Visitors will be able to take photographs of themselves next to a replica of the Grand Staircase and learn about information on passengers who had connections to Michigan. Due to the popularity of the Titanic exhibition, advance reservations are highly recommended. The exhibit is even open for extended hours 9:30 a.m. – 9 p.m. Be sure to purchase your tickets in advance as entry to the
Titanic
Exhibition is timed and guests will be only be allowed to enter the exhibit at their specifically selected ticket time. Ticket prices range from $22.50 – $27 per person, and children 4 and under are FREE.
Don't be shy – let us know what your Labor Day Weekend fun entails!