It's September, and that means the kids are back in school, the weather is starting to cool off, and of course, FOOTBALL IS BACK! The college football season kicked off last weekend, with mixed reviews for the Michigan schools. Michigan got shellacked by Alabama, while Michigan State held on to beat Boise State.
This weekend, the Wolverines return home to Michigan Stadium, where they will play host to Air Force on Saturday at 3:30. The Spartans travel to Mt. Pleasant to take on Central Michigan. That game also starts at 3:30.
On Sunday, the Lions get their 2012 campaign underway as they host the Rams on Sunday at 1:00 at Ford Field. If you don't have tickets, a sports bar is a great place to watch these games—along with all the other college and NFL games this weekend. Here are a few good sports bars in the New Center/Midtown area to spend a morning, afternoon or evening (or all of the above) watching football.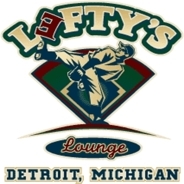 Lefty's Lounge
Located in the historic Belcrest Apartments on the Wayne State campus (5440 Cass Ave.), Lefty's Lounge features burgers, pizza, chicken wings and a whole lot more. Check out their website here.
Starter's Bar and Grill
Just a block from the Wayne State campus, Starter's Bar and Grill (4501 Woodward Ave.) is another great spot to watch a game (or two or three). They have the NFL Sunday Ticket, so you can watch every NFL game in HD on one of their 26 LCD TVs. Click here for more information.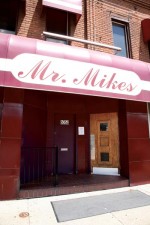 Mr. Mike's
A Detroit institution since 1936, Mr. Mike's is just down the street from U-Haul Moving and Storage of Detroit, at 6064 Woodward Ave. Though they hang their hat on being the "Karaoke capital of Detroit," they show all sporting events on large HD TVs. Come for the game, stay for the karaoke! Learn more here.
Harry's Bar and Grill
Harry's Bar and Grill is a great place to watch a game on TV, or you can stop by (2482 Clifford St.) before or after attending a game. Their website has a menu, contact info. and directions, but it also lists their specials "until December 31st, 2008," so it might be a better idea to check out their Yelp page for reviews and more up-to-date info.
Have you been to any of these places? If so, what did you think of them? What is your favorite place to watch a game? Let us know in the comments section below.