TGIF Detroit! Weekend Fun for Everyone Weather report – weather looks great on Friday, a slight chance of some showers on Saturday and just partly cloudy on Sunday. All in all, a little bit of everything to make sure you get a taste of it all – because we are out to experience it all….right? At least during this fun filled weekend we will be!
Did I hear, fleet week in Detroit?
I must begin by saying there is nothing more important to me than being able to pay tribute to the many veterans who have fought and sacrificed so much for our freedom. To the veterans reading this, thank you! In addition, to all of the Vietnam veterans, welcome home! And to all of the brave men and women who have given the ultimate sacrifice to protect our freedom, you will never be forgotten!
Detroit definitely has a weekend of fun for everyone with the U.S. Navy, U.S. Coast Guard and Royal Canadian Navy bringing five ships to Detroit's Riverfront. These ships, along with five others, are touring as part of the Navy's Commemoration of the Bicentennial of the War of 1812 and Navy Week. The community of Detroit will be able to visit these five ships which includes the Flagship Niagara built in 1819. Can you imagine being able to walk aboard a ship built in the early 1800s? To be able to see and touch such a big part of history…very cool! The Flagship Niagara will be open to the public on Friday, from noon – 9 pm.
To get your Friday started off just right, don't miss out on the evening airshow at Lake St. Clair Park which includes a philharmonic concert and F/A-18 fly yy. Only in Detroit will you be able to enjoy this experience from 6 pm – 9 pm.
Be certain to check out the entire list of scheduled public events as this calendar line-up will definitely keep you busy the entire weekend.
Eat, drink and be merry while shopping? Yes girls, it's about time!
I have been writing this blog for four weeks and I must admit I have done a good job of not allowing my feminine desires get in the way of what I would recommend doing over the weekend; but I think it is about time to enjoy some therapy shopping, eating and dancing during the 35th Annual Dally in the Alley 2012. The half-day celebration and fundraiser boasts four different stages with over forty performances by local musicians as well as food and crafts vendors from the community selling their wares in Detroit's Cass Corridor.
In 1977, Dally in the Alley started as an inner-city art fair before moving to its current location in 1982. The event is sponsored by North Cass Community Union (NCCU). NCCU is a non-profit organization that began as a neighborhood effort to prevent the "urban removal" of the gracious, historic buildings on the north side of Forest between Second and Third by the city of Detroit in 1976. So support the local community while enjoying some of the best eats, drinks and entertainment by visiting the Cass Corridor which still holds its history and serves as home to the Annual Dally in the Alley. The event starts Saturday at 11 a.m.-11 p.m. with Sunday being noted as the back-up rain date.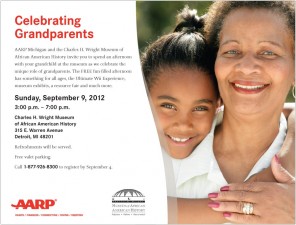 Family fun day is Sunday
Since it is technically Grandparents Day, ( I only wish I still had my grandparents around to celebrate – I love you- RIP!), we should all take this one day a year to make a point of showing some love to our grandparents. If you are lucky enough to have the precious gift of Grandma and Grandpa in your world, why not enjoy a free event at the Charles H. Wright Museum of African American History and really make it a Family Fun Day. From 3 pm – 7 pm, AARP Michigan and the museum will celebrate and promote the important role of grandparents with a special resource fair, face painting, the Ultimate Wii Experience, games for the family, refreshments and much more. You are bound to make your grandparents' day filled with joy. And once you see the smile on their faces, you will be glad you made the time to be with them today.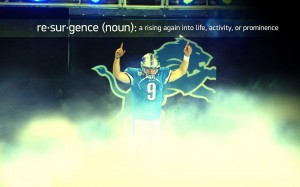 Touchdown, let the season begin!
If you are as big of a football fan as I am, your thrilled that the long boring off season is finally over. And if your anything like me, Sunday is about rolling out of bed and onto the couch, with a six pack of your favorite beverage, a bag of potato chips, french onion dip and the TV blaring with the latest NFL Football! And that means supporting our very own Detroit Lions as they battle it out against the Rams at home. If you prefer to get out of the house, check out Where to Watch Football in New Center/Midtown.
Be sure to let us know about your fun-filled weekend and whether or not your a Detroit Lions fan.
~JoeyGirl