TGIF Detroit! Weekend Fun for Everyone Weather report – weather looks great for Saturday and Sunday, with some showers on Friday. We are ready for another fabulous weekend of fun in the D!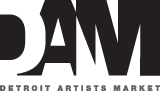 DAM!!! 80th Anniversary Celebration
Friday night-time to do it right … since I'm open-minded and like to experience a little bit of everything … one weekend it's about the arts another weekend can be about drinking beer and watching football. This Friday I'd like to experience, THE BIG SHOW! The Detroit Artists Market (DAM) is celebrating its 80th Anniversary by hosting an exhibit called "THE BIG SHOW" where 14 local artists who were hand-picked by the DAM Exhibition Committee will display their art masterpieces.
THE BIG SHOW opens on Friday, Sept. 14 with a public reception from 6 p.m. – 9 p.m. DAM is located at 4719 Woodward. I envision myself standing next to a work of art and feeling overwhelmed by the enormity of the artwork and the logistics and creativity involved in executing such beautiful works of art.
Amazing Race Detroit? Well.. not quite , and a lot more fun!
OMG- What Fun!!!! I remember the scavenger hunts the kids in high school used to put on in the small town that I grew up in – not so innocent either – lol. This event is going to remind me of the good ole days … The Detroit Historical Society has organized the 313 Scavenger Hunt to test all Detroiters who think they really know the history of the D. Since the museum has been closed for renovation, they decided to use the scavenger hunt as a way to bring the museum to the public.
What a great way to team build with your family, friends and co-workers. Teams and individual participants can begin registering at the Hard Rock Cafe Detroit, 45 Monroe Street, at 11 a.m. Teams must be made up of three to five people, or individual participants will be paired with a team – hmmm what a great time to meet someone if you're single and into history. Participants will be asked to make a recommended donation of $10 per person at the door which directly benefits the Want to clown around with one of the top three rated circuses in the world? The UniverSoul Circus tour for Detroit ends on Sunday – so this is your last chance to check it out. Showtimes are 12:30 p.m., 3:30 p.m., 6:30 p.m. at the Chene Park Riverfront Amphitheater. Ticket prices range from $19.50 – $36.15 and children 11 and under are free as long as they sit on an adult's lap.
UniverSoul Circus is an interactive show with a mix of circus arts, theater and music that includes pop, classic R&B, Latin, hip hop, jazz and gospel. This is family-friendly fun and live entertainment that will be a great way to end the Detroit weekend fun.
Love to cheer on the Detroit Lions! With a win under their belt we need to show the Lions that we are excited to see the season starting off right!! So if you're planning to be home Sunday evening, definitely tune in as the Lions take on the San Francisco 49ers at 8:20 p.m. (Detroit time). GO LIONS!!!
Let us know what fun you have planned for your weekend!
Until next Friday – JoeyGirl