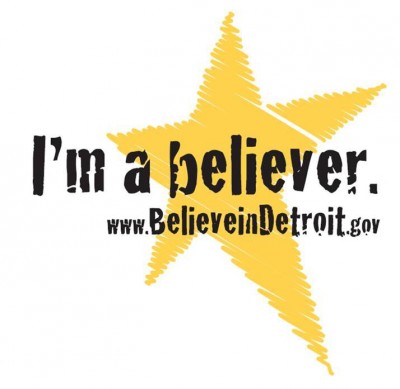 "I believe in Detroit" is not just a warm fuzzy phrase that makes you feel good to say, it's a community-driven volunteer effort to revitalize this great city. The idea for "I believe in Detroit" was developed at a Policy conference, when a local business owner, Sandy Hermanoff, was so tired of all the negative discussion about the Detroit economy and state of the city that she and a group of community leaders decided to approach the city with a campaign to help share a positive message and encourage members of the community to get involved with the revitalization through volunteering. With Mayor Bing on their side, "I believe in Detroit" officially launched in 2011.
So what exactly is "I believe in Detroit"? The campaign is all about sharing positive stories in the area. Their website serves as a center for volunteer opportunities in Detroit and its surrounding communities. You can register at the website and find out what volunteer opportunities are available based on your schedule and interests. In an interview with a PR representative for "I Believe in Detroit", Lynn Haliburton said, "If we can all do something we can do anything". Since 2011, over 8,000 people have become registered "believers", along with 300 organizations stepping up to help out. What's even cooler is that through the website alone, over 2,500 people have volunteered in the community.
What kind of volunteering can you do? There are many opportunities for volunteering, such as cleaning up a street, mentoring, neighborhood patrol and tutoring. In a recent volunteer session, they built a new playground at the YMCA! In a city where volunteers are the life line to keep the community thriving, this campaign can make a huge difference in the Detroit Community.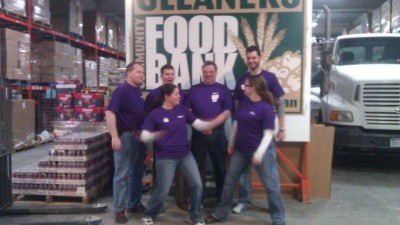 So, are you a believer? Get registered today, here's how:
Visit www.iamabeliever.com
Click Register
Enter your contact information
Start signing up to volunteer!
You can also find "I Believe in Detroit" on Facebook and Twitter to keep up with the latest volunteer opportunities.
Have you volunteered recently? Have you registered as a believer? Tell us in the comments below!
–Toni