Detroit musicians are making people take notice of Detroit with their new albums. We have all heard of Kid Rock, and his long time support of Michigan. Kid Rock, a Michigan native, once again shows his admiration for Detroit and it's history in his new song, "Detroit Michigan". This song will debut on his new album Rebel Soul on November 19th. He has partnered with Pure Michigan to offer an exclusive preview of this song up until the album release. You can listen to the song here. In his final verse of "Detroit Michigan" he sings about notable Detroit natives and Detroit Musicians, Marvin Gaye, Hitsville USA, the Supremes, Bob Seger, Rosa Parks and even Eminem. Take a moment to listen to the song and let us know what you think!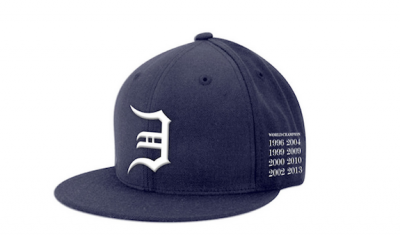 Speaking of Eminem, he is also contributing to the city of Detroit with his new album. As you may remember a few weeks back, Eminem was shooting a music video with 50 Cent in Detroit. I am not sure if this song will be on his 8th solo album coming out in 2013, but I do know that he has recently debuted a new Marshall Mathers baseball cap that is styled like the famous blue-and-white hat the Detroit Tigers wear. The years listed on the side panel represent his solo albums release years. It was great to read on his website, that a portion of the proceeds will go to The Marshall Mathers Foundation, which provides assistance to at risk Youth in Detroit and surrounding areas.
Last month we shared another story of about how Soul Sister Bettye LaVette Sings for Detroit. It's great to see these Michigan natives using their voice and celebrity status to bring attention to the D.
Do you think we are seeing a trend? Will these songs about the History and Culture in Detroit help with revitalization of the city? Tell us what you think in the comments below!
~Toni