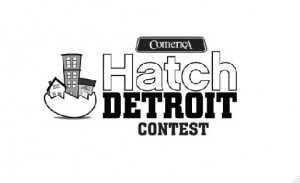 A couple of years ago, an idea was hatched to positively impact retail in Detroit. That idea resulted in the creation of Hatch Detroit, a non-profit organization that describes itself as a "vehicle to champion and support independent retail businesses," which it sees as part of a broader goal of attracting more people to Detroit.
"We work to bring new businesses into the city of Detroit, as well as support existing business and upgrade them so the quality of life for the residents is improved," explained Vittoria Katanski, Hatch Detroit's executive director.
Hatch Detroit co-founders Nick Gorga and Ted Balowski—both Detroit natives—identified three things that entrepreneurs need to flourish: money, business services and visibility/exposure in the community. In 2011, Hatch Detroit held its first contest to award one Detroit entrepreneur with the means to make their independent retail venture a reality.
In the two years this contest has been held, hundreds of entrepreneurs have applied, and tens of thousands of people have voted on which idea they think is best. The winners—HUGH in 2011 and La Feria in 2012—each received $50,000, along with many other services needed to launch a new business.
HUGH celebrated its grand opening in Midtown's Auburn Building in November 2012, while La Feria is expected to open this year, also in Midtown in the Cass Corridor. These new businesses reflect the focus on revitalizing the Midtown and downtown areas, but Katanski thinks revitalizing neighborhoods beyond those areas is also vital to the city's rebirth.
"Detroit is such a city of neighborhoods," Katanski said. "The neighborhoods are really rich and dense, and the people who live there are very different from what one would assume them to be. So I think what's really important for Detroit is just that neighborhood revitalization piece, and the small businesses that are there."
For more info. about Hatch Detroit, go to hatchdetroit.com.