U-Haul® was born as World War II was coming to a close, with its first one-way trailers made available to the moving public on or about July 4, 1945.
Just as U-Haul is celebrating 75 years of service this year, America will soon celebrate the 75th anniversary of V-J Day. This signifies Victory over Japan and is observed Sept. 2 when the signing of surrender occurred, effectively ending WWII.
Veterans such as Bellams, Va., native Willis Tallent returned home to start a new life after the war, and in doing so planted the seeds of prosperity for U-Haul, a product of the peace for which they fought.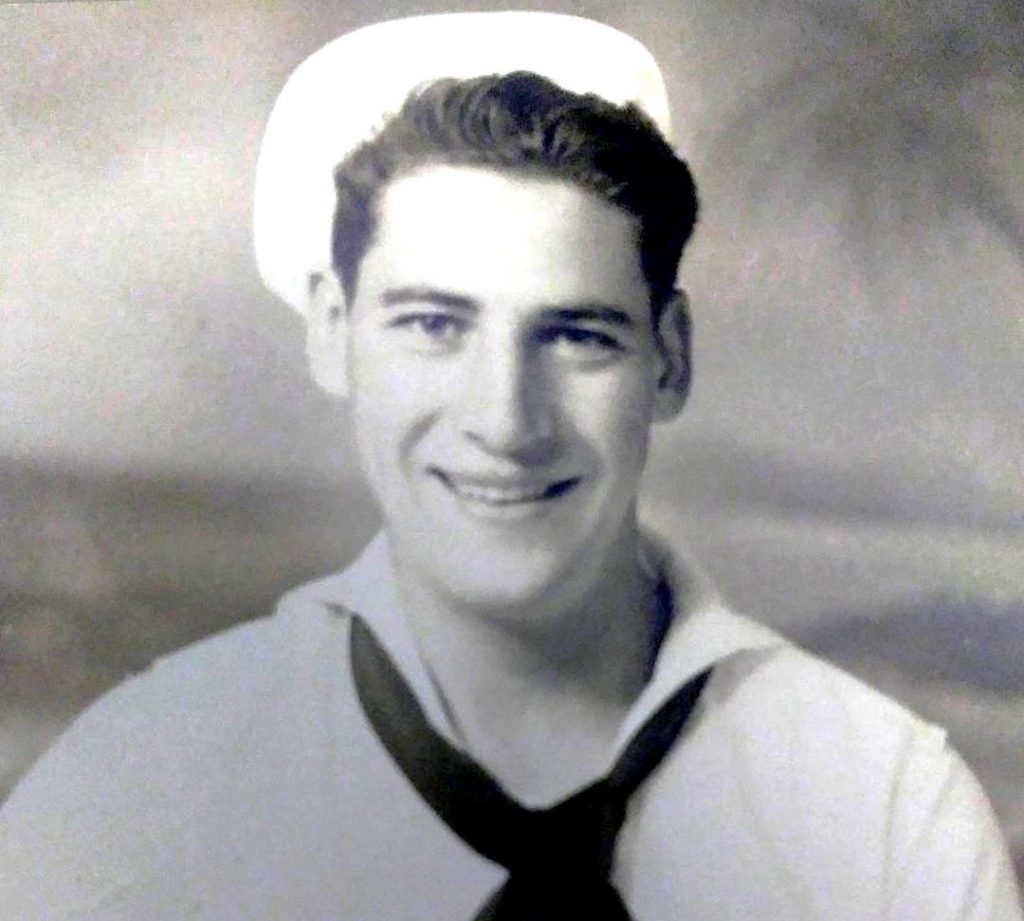 WWII-era Navy veteran L.S. "Sam" Shoen and his wife, Anna Mary Carty Shoen, conceived U-Haul in June 1945 when they recognized a basic need while moving up the West Coast, having left behind most of their belongings since one-way trailer rentals did not yet exist. From that idea, an industry was created and a new level of mobility became attainable for every American family.
Military Service in the Pacific
Tallent was born on June 27, 1920, to William and Martha Tallent. He was the fifth of seven children. Tallent grew up in several small cities in "Mark Twain County" in Northeast Missouri. He left school after the eighth grade to help work on the family farm.
Tallent enlisted in the Navy in April 1941 and was stationed on the USS Lexington (CV-16) as an aviation ordnanceman. On Feb. 20, 1942, Willis watched Butch O'Hare shoot down five Japanese Betty bombers, making O'Hare the first Navy combat ace of WWII. Tallent also served on the USS Franklin (CV-13) during the Battle of Okinawa.
On March 19, 1945, the USS Franklin had maneuvered to within 50 miles of the Japanese mainland – closer than any other U.S. carrier during the war – and was heavily damaged by a Japanese air attack. More than 800 crewmembers were lost. Many sailors jumped overboard to avoid the explosions and intense fires. Tallent didn't have a lifejacket, so he found a .50-caliber ammo box, dumped out the ammo and jumped overboard. He called other sailors to him, figuring that a group would have a better chance of being rescued. His group was the last to be picked up.
Personal Life and U-Haul Affiliation
Tallent married Mary Zeller, who would become his wife of 72 years, on May 11, 1944. They were introduced through letters by a mutual friend in 1941, but never met in person until April 1944.
Tallent retired from the Navy in 1961 as a chief petty officer. He was awarded the American Campaign and Asiatic Pacific Campaign ribbons.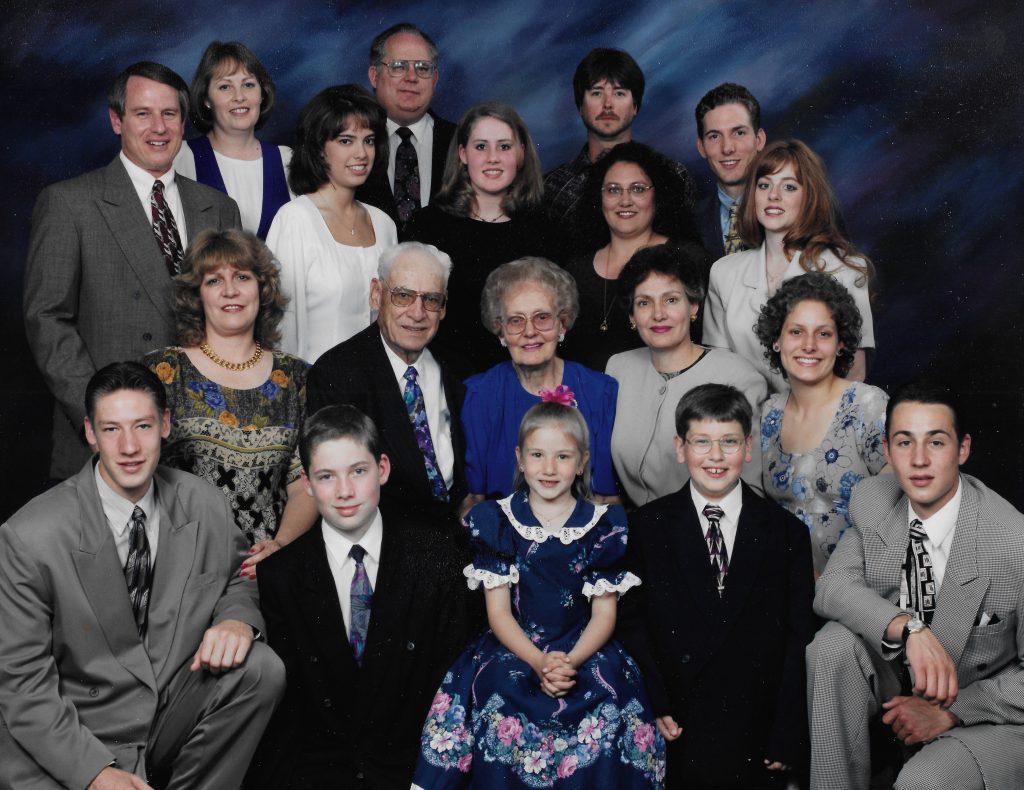 After the war, Tallent tried his hand at various local government jobs in California, working for the City of Hanford, the U.S. Post Office, Kings County and Lompoc Prison.
In 1968, Tallent moved his family to Auburn, Wash., and went to work for U-Haul as a warehouse manager for Kar-Go Parts. The family moved again in 1972 to Fremont, Calif., and Tallent managed the U-Haul warehouse there for a year.
In 1973, Tallent moved back to Auburn and worked for 10 years delivering parts for a local supply company. He then started his own recycling business, R U Recycling, in 1985. In 2012, at age 92, he turned the business over to his son, Bill.
Tallent's wife Mary passed away in 2016. Tallent died on April 15, 2017. He is survived by his son Bill (Lois), daughters Linda Fox and Monica Adamitz (Richard), eight grandchildren and eight great-grandchildren.
New Display at Pearl Harbor
Today, U-Haul is committed to honoring veterans and supporting veteran causes. This is accomplished through recruiting veterans and giving them hiring preference; direct assistance to veteran groups; participation and sponsorship of Memorial Day and Veterans Day parades; and supporting Pearl Harbor tributes.
The Company's 75th anniversary tributes will peak triumphantly with the Pearl Harbor Aviation Museum's dedication of the renovated Ford Island Control Tower on Aug. 29. A number of the U-Haul Pacific Theater veterans' bios and photos will be displayed in the tower lobby.
The tower will showcase a new elevator, gifted by U-Haul CEO Joe Shoen, providing public access to the observation deck where America's lone WWII aviation battlefield can be revered and our heroes remembered.
Veteran Ties and Appreciation
The Shoens started U-Haul upon Sam's discharge with $4,000 of accumulated Navy pay and the courage formed by the cauldron of WWII. With the help of other veterans, the young couple forged their new enterprise from the freedom that victory produced.
Today, U-Haul serves all 50 states and 10 Canadian provinces, helping millions of families move every year. Dudley is one of the many veterans who laid the foundation for the present prosperity U-Haul enjoys.
U-Haul is one of a myriad of companies built by these incredible veterans, who are to be saluted and remembered during this 75th anniversary celebration. Thank you, Willis.
Find more veteran tributes in the History and Culture section of myuhaulstory.com.